In this installment of The Sample Landscape, EMI continues its deep dive into the societal changes occurring due to COVID-19, with a focus on differences by income level.
Activities and Income
We found that the higher the income, the more respondents indicated an increase in doing activities, such as watching TV, shopping online, spending time with family, etc. This is probably due to the "stay-at-home" order that is currently in effect for a majority of the country, leading to higher income respondents being home more.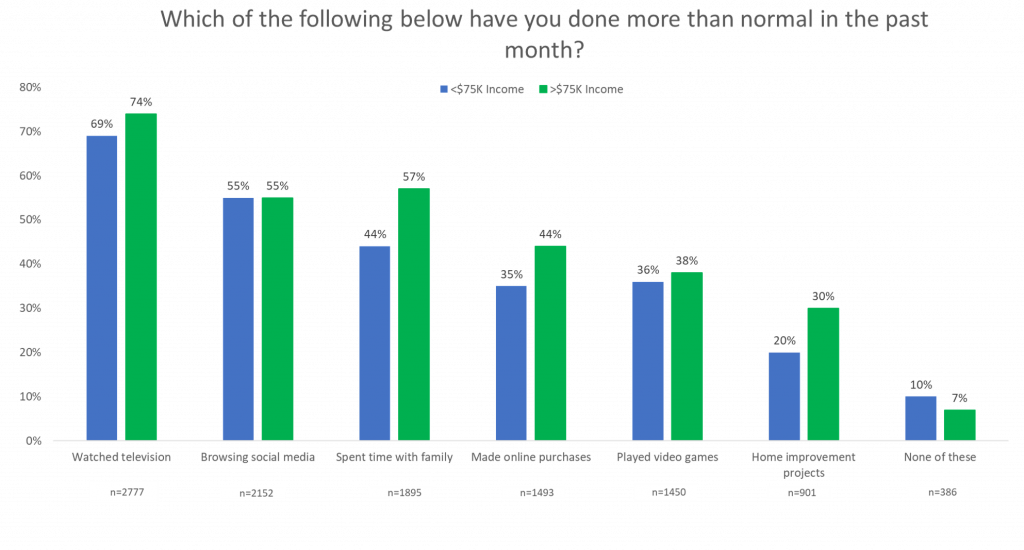 Income and Hardships
The data also shows that the lower your income, the more likely you are to know a friend or family member who has encountered hardships like being laid off, applying for unemployment, unable to pay bills, etc. The inability to pay bills had the biggest difference between the 2 income groups, with a difference of 10 points.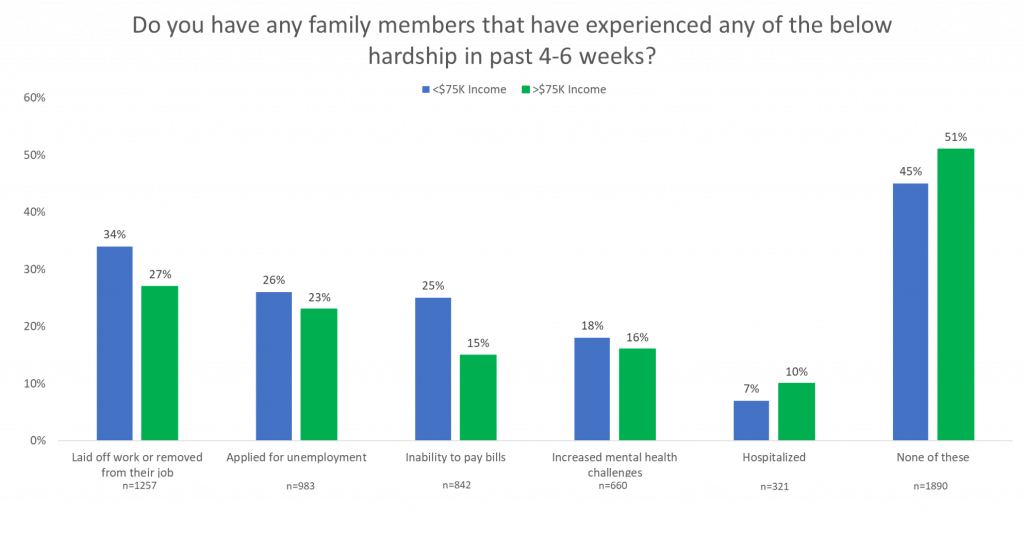 Communication Differences by Income
The majority of respondents reported communicating with friends and family more via digital platforms with little deviation based on income.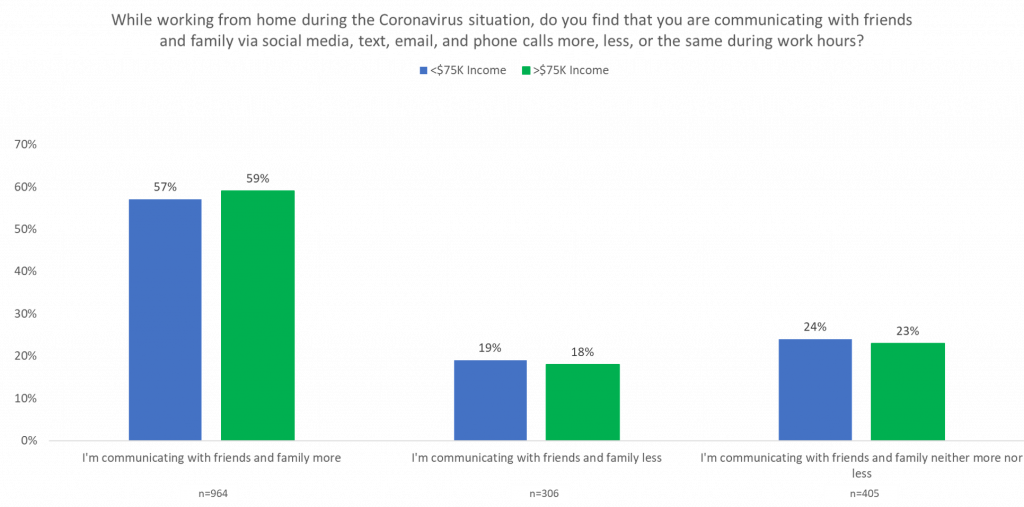 Income and Supporting Local Businesses
Based on current circumstances, respondents with higher incomes reported being more likely to support local businesses and restaurants as opposed to national chains. Respondents in the lower income group, while wishing to support local businesses, seem willing to do so equally with national chains.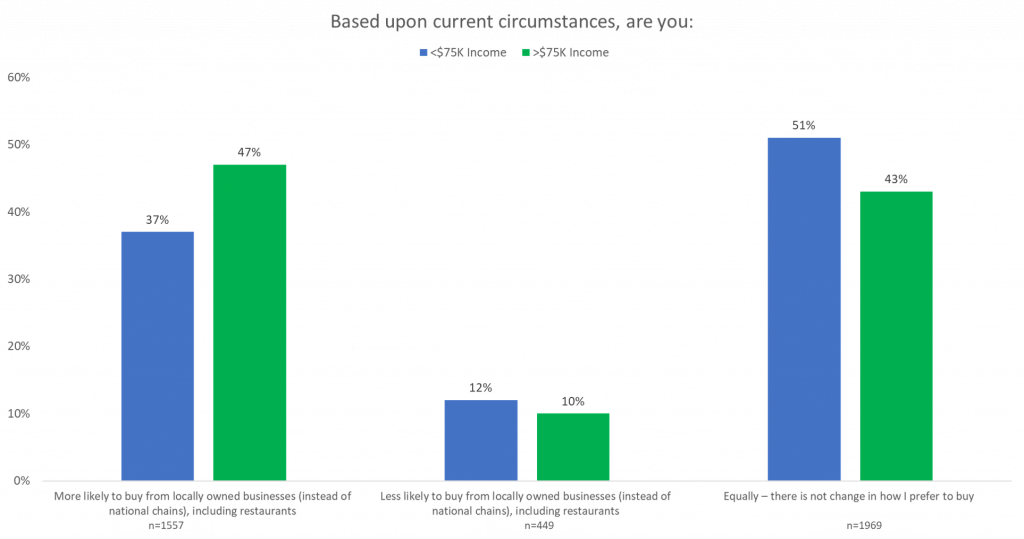 If you missed any earlier installments of our COVID-19 blogs or The Sample Landscape, you can find links to them below:

COVID-19:
The Sample Landscape: