Accurate Polling With EMI
EMI Research Solutions offers you the ability to reach voter panels that have captured hundreds of variables that address all of your political research and polling needs.  With over 1 million verified panelists with attributes across key political, behavioral and socio-economic variables – we allow you to tap into the target audience you want.
Sample of Voter Criteria
Verified Voter Registration
National, State, Congressional, Municipal levels
Party Affiliation (Democrat, Republican, Independent)
Historical Election Turnout (2008, 2012, 2016)
General and Primary Election Voting History
Geographic Targeting
US National
State
Congressional Districts
Additional Geo-Specific Targeting
International
Behavioral Data Points
Environmentalists
Pro-Life/Pro-Choice
2nd Amendment Supporters/Gun Control Advocates
Organized Labor Supporters
Political Contributors
Many more
Examples of Polling With EMI
Target:  NY 22nd Congressional District
Result:  200 completes across voters in the district in 4 days

Target:  Detroit Metropolitan Area
Results:  900 completes balanced across 3 counties in 5 days

  Target:  Millennial Voters
Results:  1,500 completes of 18-34-year-olds, with quotas by party affiliation, in 4 day

 
Need more examples? Click below to view more.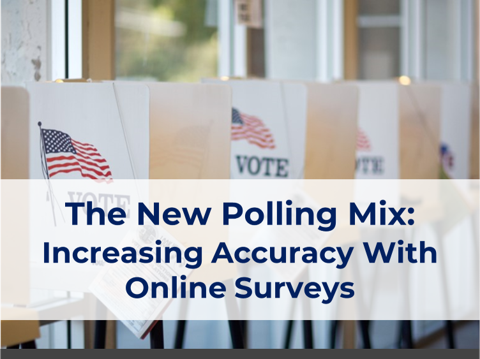 Want to learn how to increase the accuracy of your political polling? Watch our on-demand webinar The New Polling Mix: Increasing Accuracy Through Online Surveys to find out how online surveys can provide you accurate data.


---
Want to discover ho EMI can help you with your next political polling or public opinion study? Click the button below to request your free consultation.