SWIFT: Industry Leading Sample Management
SWIFT is EMI Research Solution's proprietary, cloud-based, sample management platform. The SWIFT platform seamlessly connects your survey to the best sample audience while maintaining the highest levels of data quality and service by leveraging its ever-growing ecosystem.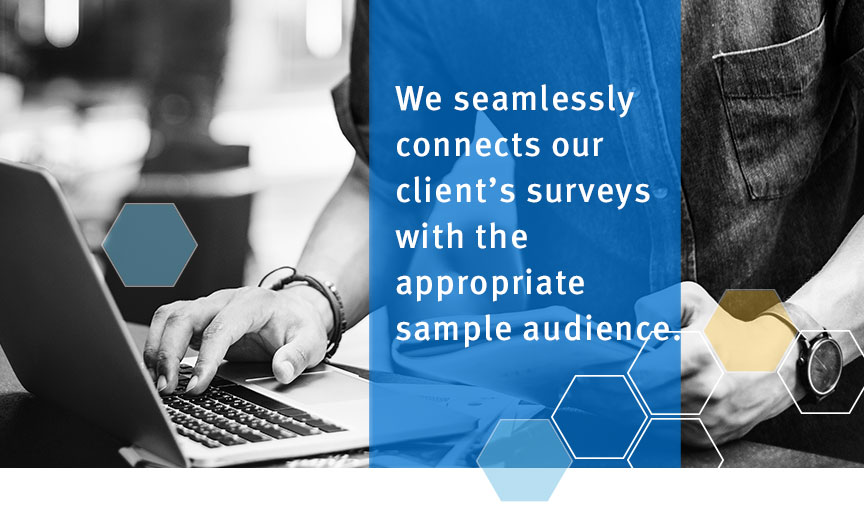 Sample Module
At the core of the SWIFT platform is the sample module. In this module, we can quickly link your survey to any partner in our extensive global partner network, so get the respondents you need.
Capabilities
Advanced quota management – manage overall study or by partner
Built-in click balancing that manages clicks across multiple sources to ensure census representation
Ability to easily adjust quotas to only allow respondents from open demographics
Single set of redirects
Compatible with all programming platforms
Ability to pass unlimited number of variables
Quality
The driving force behind our ability to provide you with the highest quality sample is our quality module, that utilizes the latest industry quality methods and some new and unique tools. This allows us to detect and eliminate more fraud, bots, and duplications than other sample providers.
Capabilities
Industry-leading digital fingerprinting
In-study survey alerts for low or problematic LOI, incidence, completes, OQs, activity, etc.
Advanced bot and fraud detection
Next-gen CAPTCHA
Geo-IP blocking
Reporting Module

Our reporting module provides you a CSV export of your respondent data so you can easily import them for further analysis.

*We can provide custom reporting upon request, at an additional fee.