In this installment of The Sample Landscape, EMI explores some of the societal changes occurring due to COVID-19. We start by exploring the differences by gender.
We began by asking respondents about their working from home habits. We found that more males than females have been working from home more than usual due to COVID-19.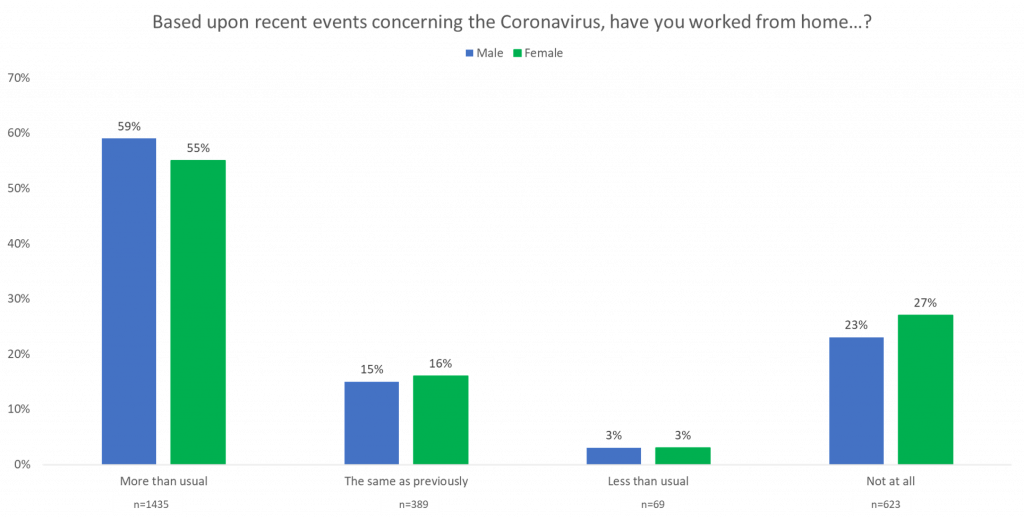 However, more females than males are following the "stay at home" order.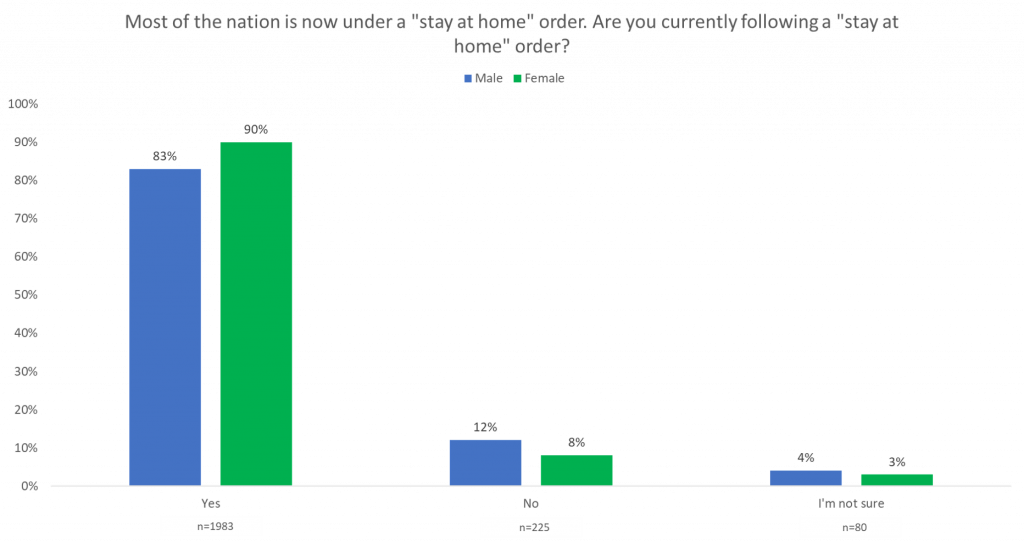 Finally, we asked respondents about any hardships they (or their family) have experienced during the pandemic. We found that females were more likely to indicate that they had a family member experience hardship in the past 4-6 weeks, other than hospitalizations.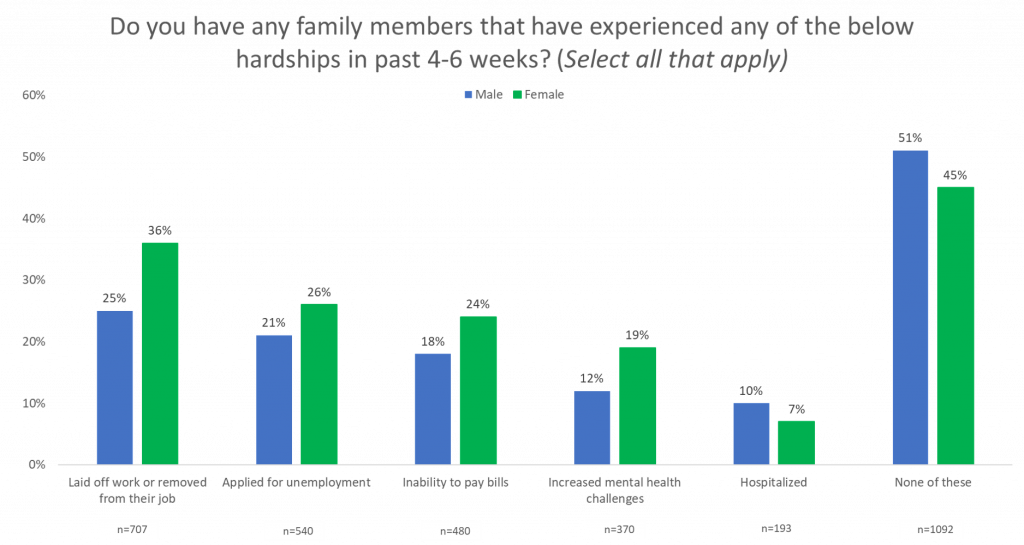 If you missed any earlier installments of our COVID-19 blogs or The Sample Landscape, you can find links to them below.
COVID-19:
The Sample Landscape: