In this installment of The Sample Landscape, we take a look at some initial results from our most current wave of research, this time with a focus on people's work and communication habits during COVID-19. We fielded the study from April 7, 2020, to April 9, 2020.
Working From Home
In this study, we asked respondents who were employed if the recent events concerning the Coronavirus had any impact on the level at which they worked from home. We found a majority of respondents are working from home more than usual.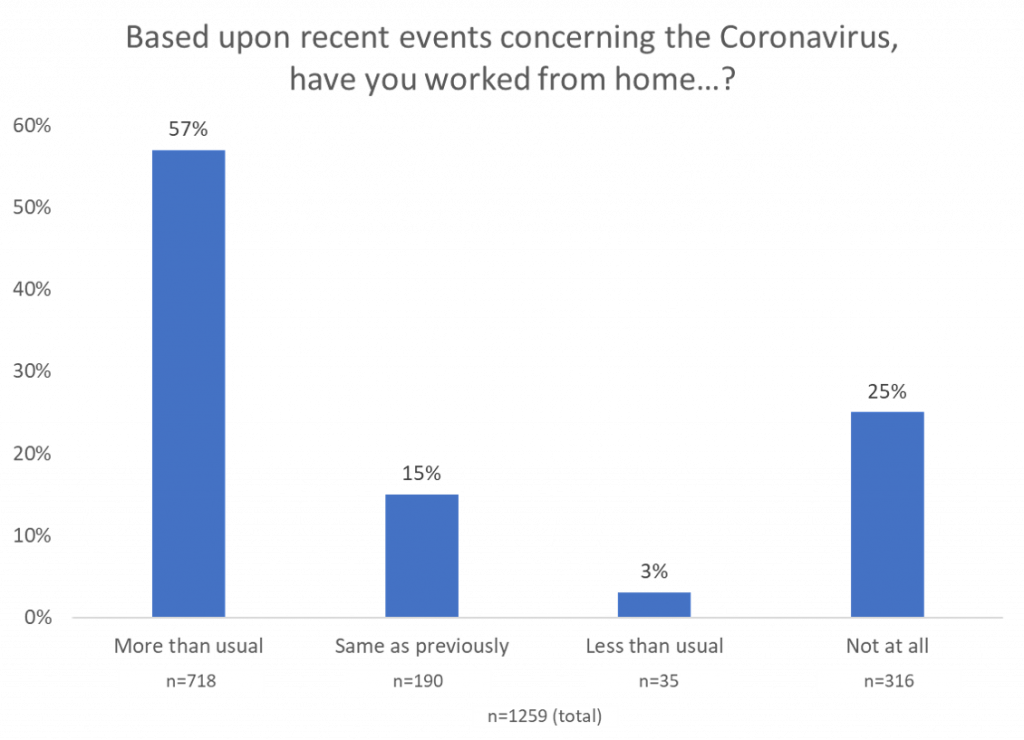 Of the respondents that answered, "more than usual," "less than usual," and "same as previously," we then asked if their level of communication via social media, text, email, and phone calls with friends and family while working from home and during work hours has changed.  Most are communicating with friends and family more, but there was 20% who stated they are communicating less.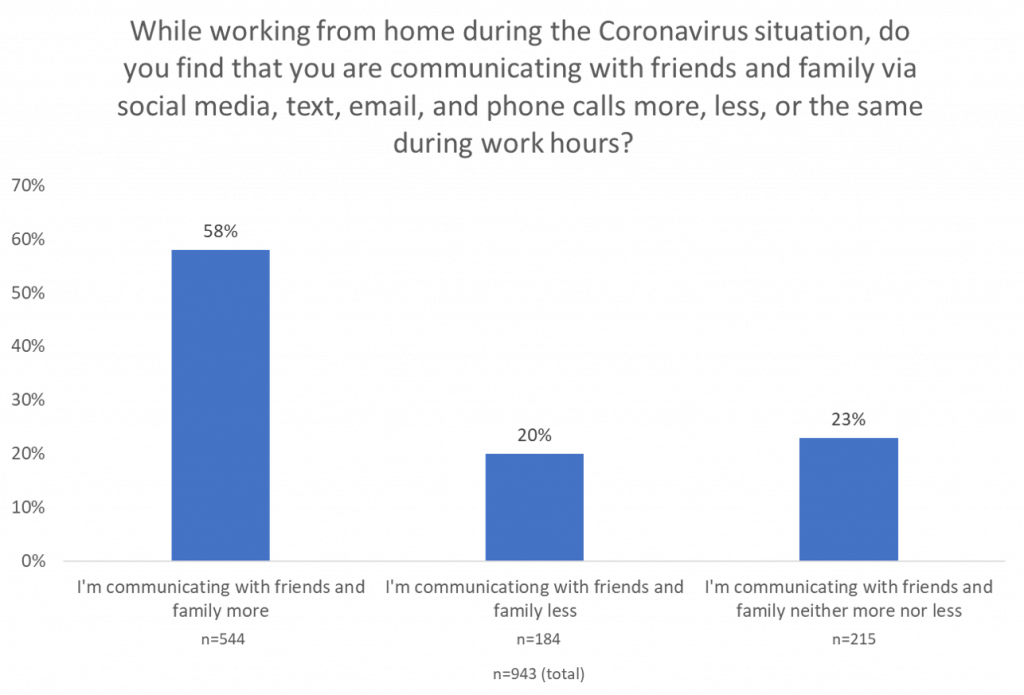 Activity Behavior
Next, we asked respondents if they have found themselves engaging in any of these activities more than usual within the past month. We found 70% are watching television more than normal. 47% indicated they were spending more time then normal with family.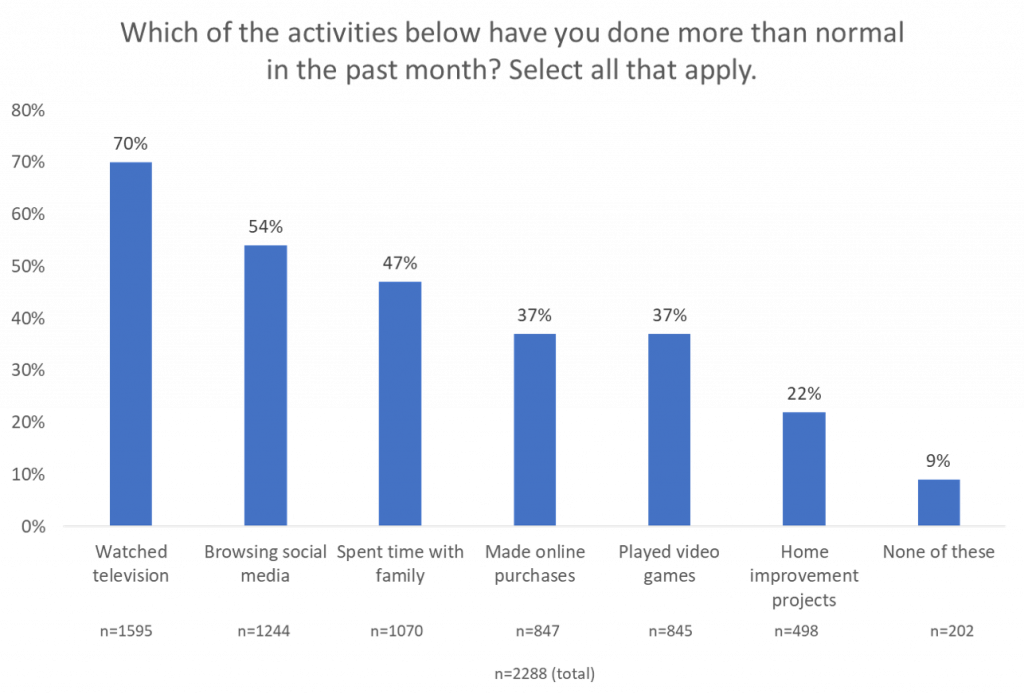 Hardship
After that, we asked respondents if any of their family members have experienced any of the below hardships within the past 4-6 weeks. More than a third of respondents indicated that they had been either laid off or removed from their job due to COVID-19.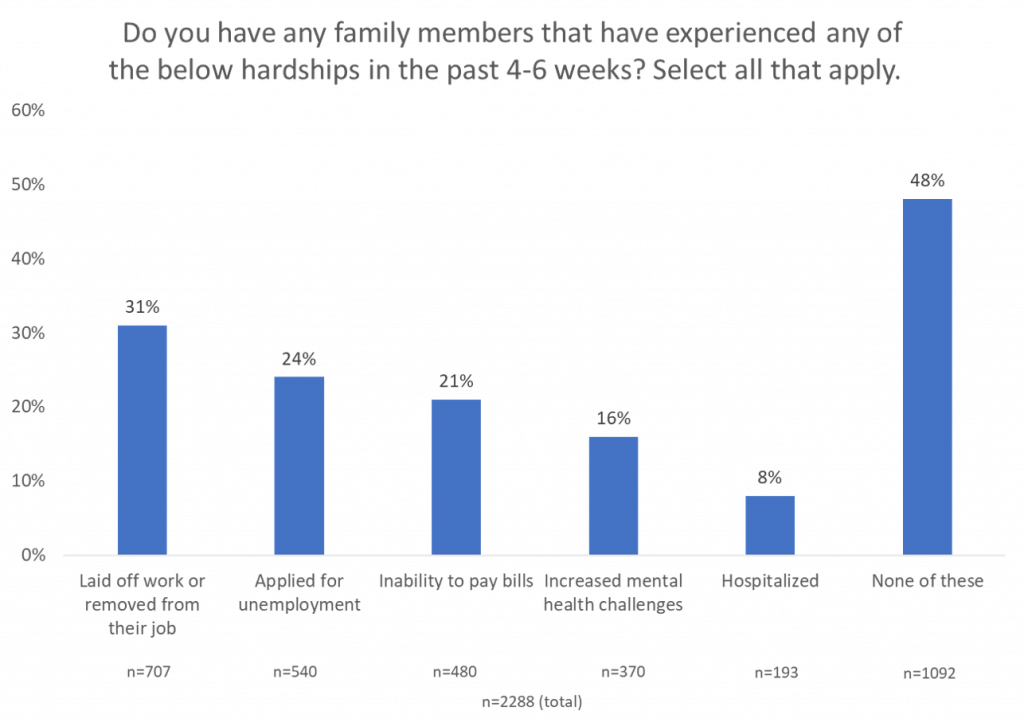 "Stay-At-Home" Orders
We then explored "stay-at-home" orders and if respondents are currently following them or not. We found that 87% of respondents are following the order.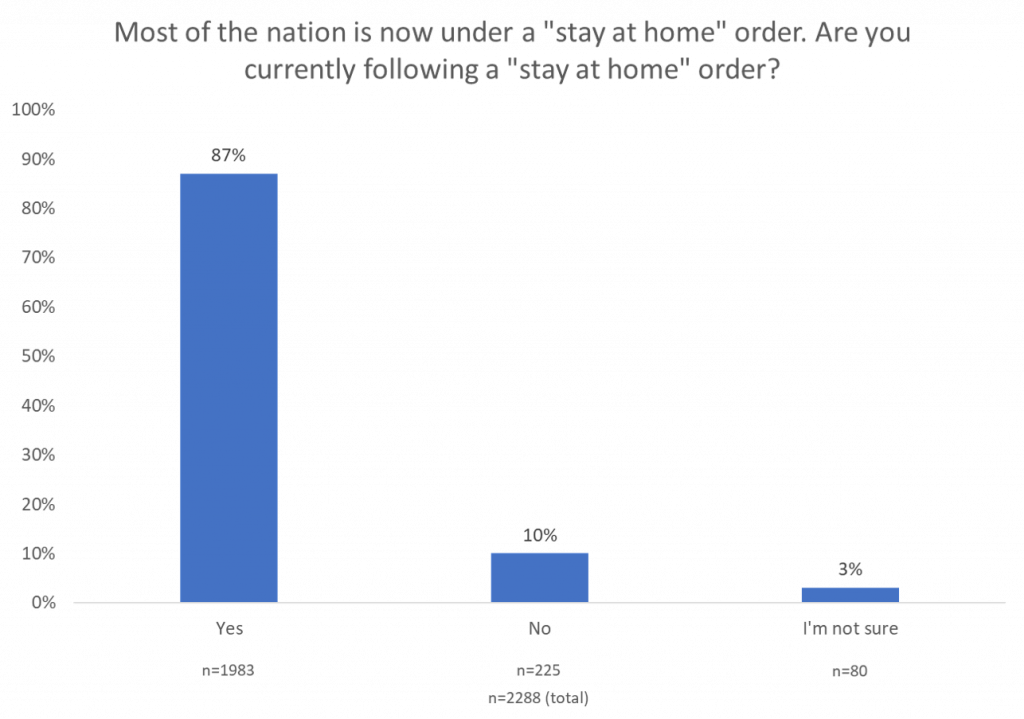 Support Local Businesses
Lastly, we asked if respondents are more, less, or equally likely to buy from a locally owned business rather than a national chain because of the current circumstances with the Coronavirus. Almost 90% of respondents were either likely to buy more from a local business, or equally from local and national chains.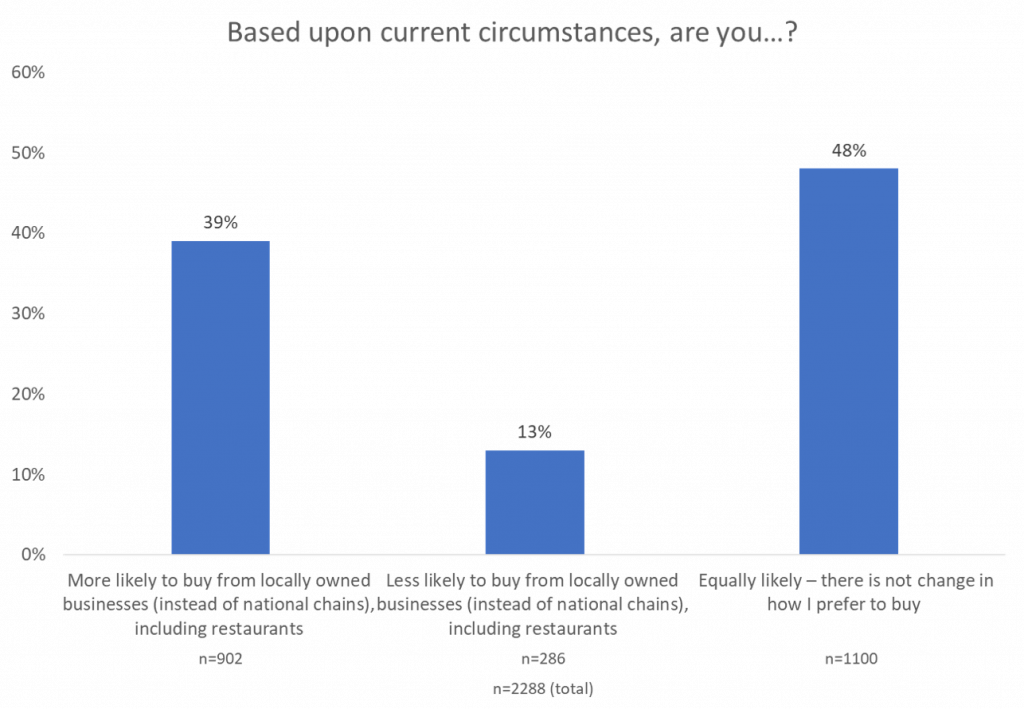 If you missed any earlier installments of our COVID-19 blogs or The Sample Landscape, you can find links to the below.
COVID-19:
The Sample Landscape: