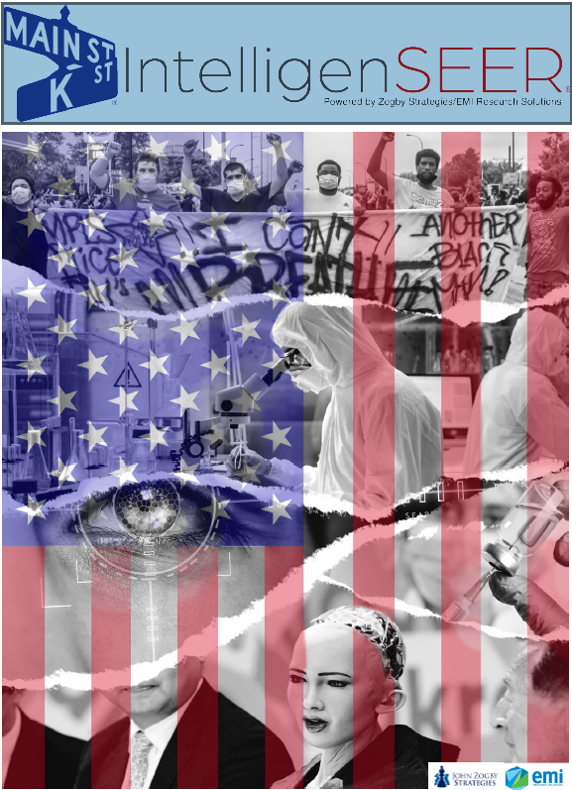 EMI Research Solutions and John Zogby Strategies are excited to announce a new partnership, leveraging 40 years of the most accurate polling and market research from John Zogby Strategies and EMI Research Solutions' 20+ years of experience in providing high-quality sample.
The Main St. / K St. IntelligenSEER powered by John Zogby Strategies and EMI Research Solutions is a prologue to the future, showcasing the latest polling on the future of America and delving into the most key global trends.
The first edition ties together global themes of protests turned riots that have now accelerated throughout the US and are likely to trigger more around the world. How will authorities respond and what will this look like? Finally, we explore three developing trends in science & technology that will shape the future political and cultural landscape.