Here at EMI, we are constantly working to ensure that we create the best survey experience for respondents. Why? Because better surveys mean better respondents and better data. In this latest installment of The Sample Landscape, we asked respondents several questions about their online survey experience ranging from why they take surveys to how accurate they think their answers are. Here's what they said:
General Survey Experience
Apart from political polls, we found that 76% of respondents generally have an enjoyable online survey experience.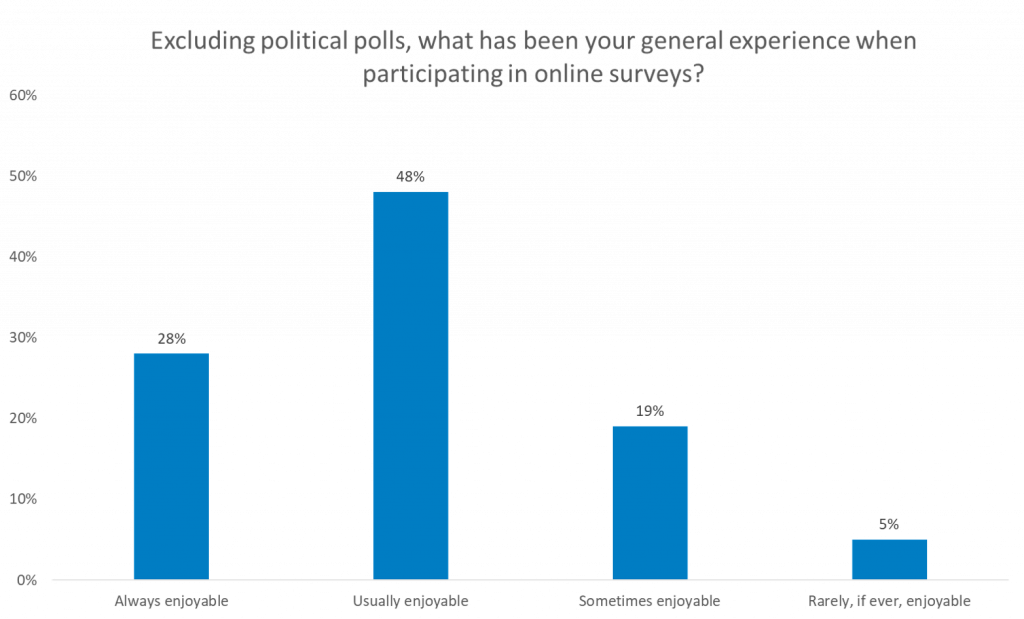 When asked how candid and accurate their responses have been in the surveys they have participated in over the past year, 85% of respondents felt that they have been extremely accurate.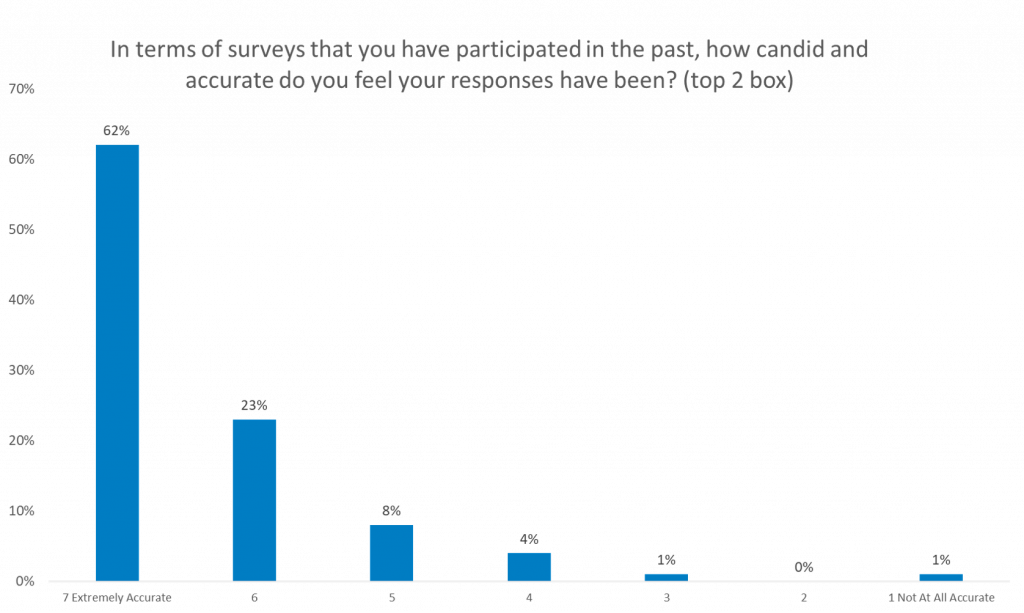 In terms of poor survey experience, the top reasons provided by respondents include surveys being too long, technical issues, and insufficient rewards.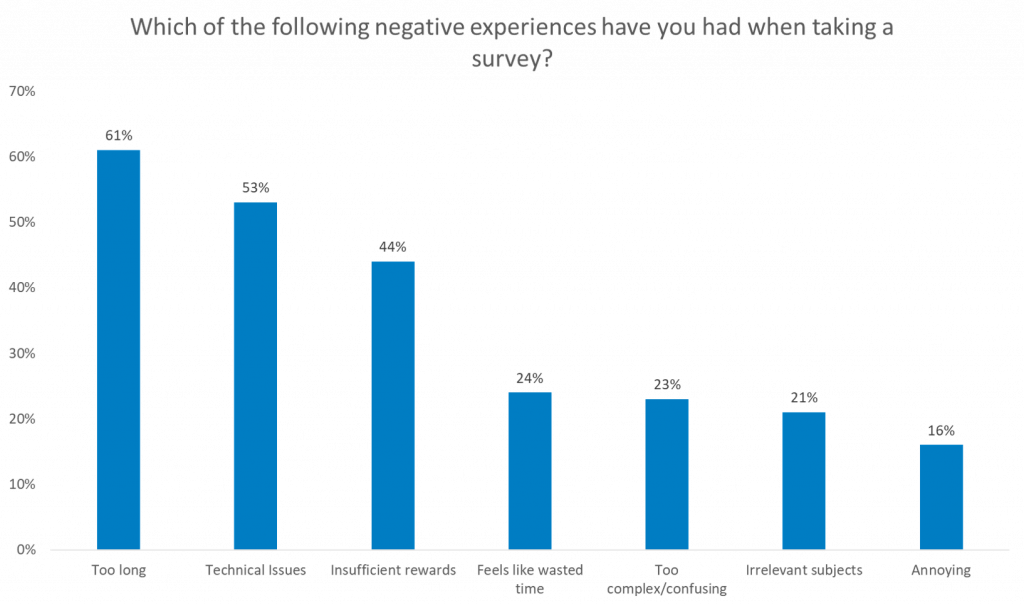 Further, 88% of respondents reported receiving an invitation for a survey and then not qualifying for it (83% were bothered by this experience).

Incentives
Respondents have a myriad of reasons why they participate in online surveys. We asked respondents to indicate all these reasons and found that respondents simply enjoy taking surveys as much as they do it for the monetary incentive.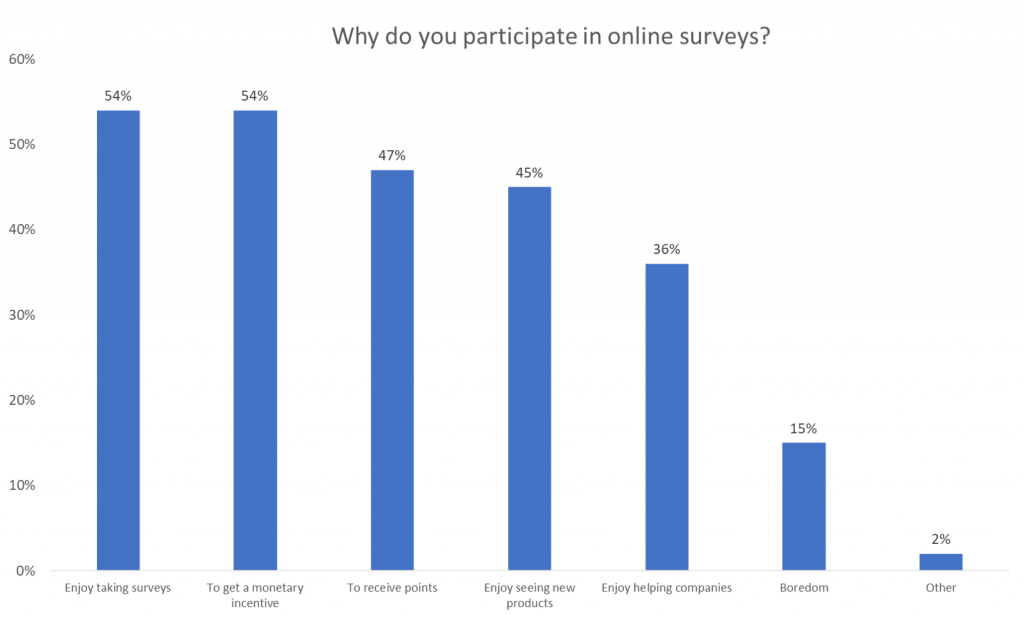 The high response rate for the importance of a monetary incentive makes sense as 81% of respondents reported redeeming an incentive for taking a survey.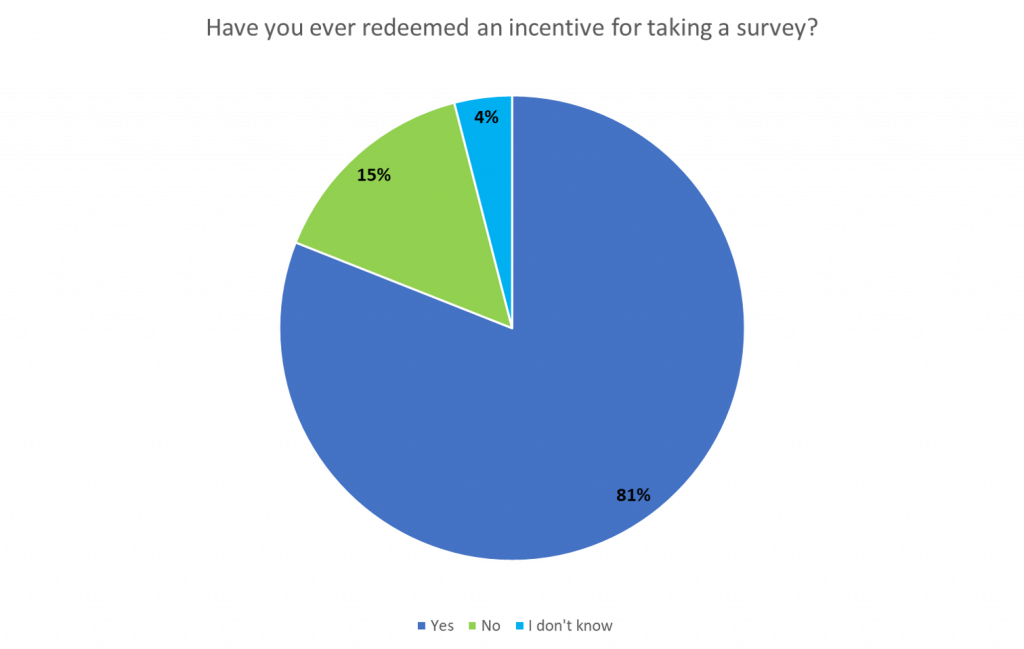 Device Usage
Over the years, the device a respondent takes a survey on has become more important, especially as it relates to their experience. We found that Smartphones had the highest reported usage, followed closely by laptop computers.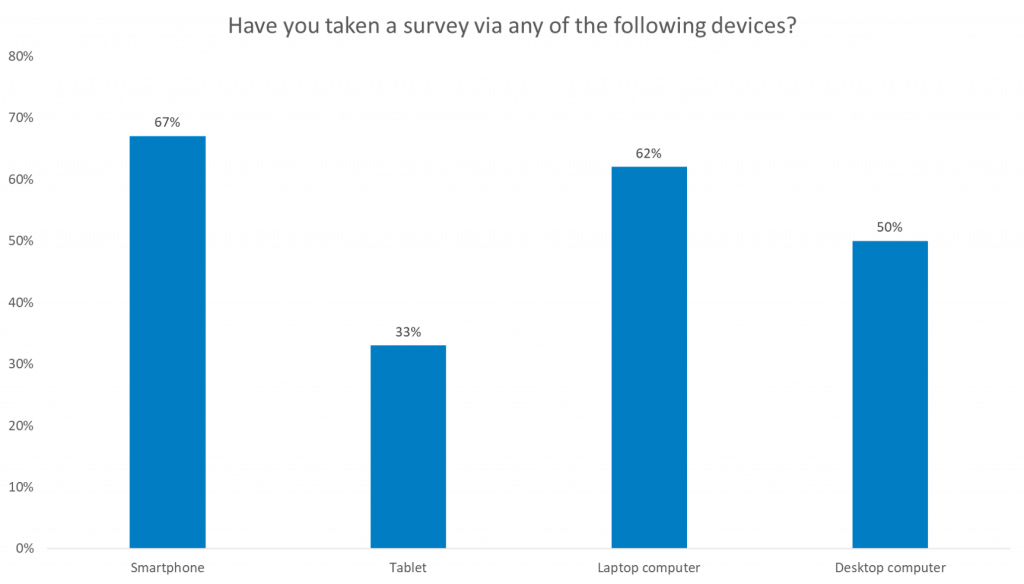 This makes sense as over half of the respondents reported a preference for taking surveys on their phones. This only emphasizes the need for surveys to be device agnostic.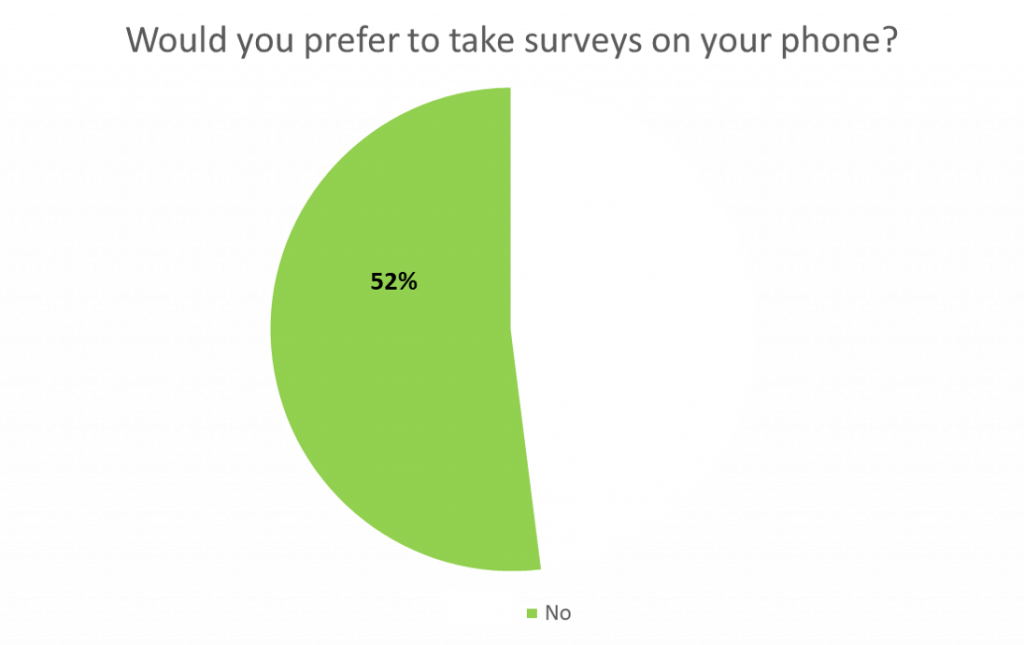 Survey Participation in the Future
Respondents were also asked what they would be willing to do for a survey if they were adequately compensated. Sending digital pictures of products purchased, collecting and sending grocery receipts for a month, and participating in a 1-hour group discussion via webcam are the activities that respondents are most likely to participate in. Downloading an app for surveys that tracks your GPS yielded the lowest results. It seems the less invasive, the more likely respondents are to share their data.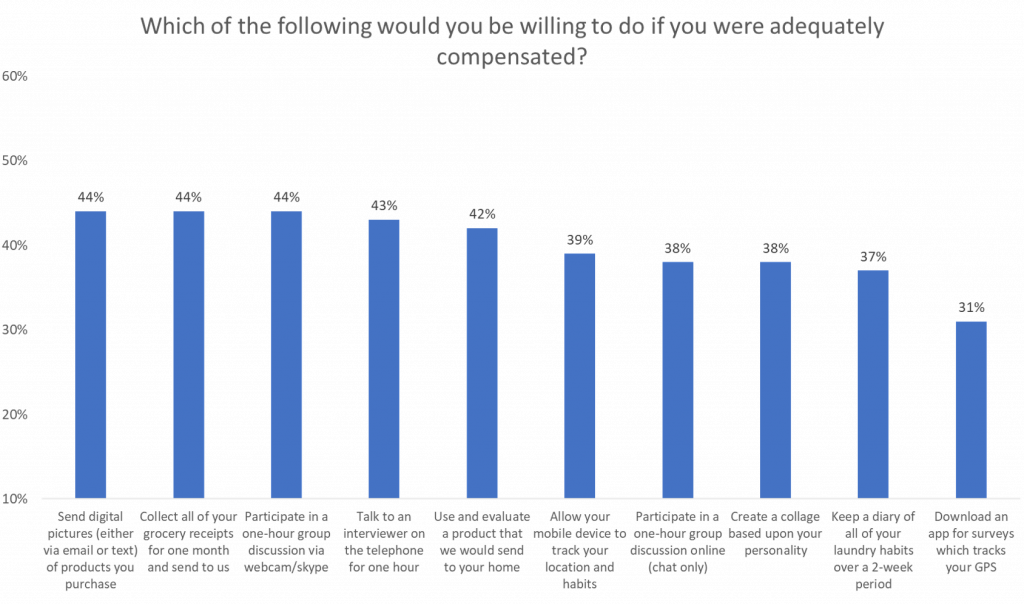 We also asked respondents what it would take for them to participate in more online surveys in the future. Far and away, respondents would be willing to take more surveys if the qualifying process were improved, allowing them to take more relevant surveys, and if the incentives were improved.
"I would take more surveys if I qualify for them. Nothing else would get me to take more surveys than I already do."
"More money. The amount paid versus the estimated time to take the survey never even comes out of minimum wage."
"Increase the payout; stop the dead-end ones that you take for quite a bit of time and then not get rewarded."
"Better incentives and improved screening by the panel."
"I would love to be able to do more surveys if I would just be sent more."
The 2020 edition of The Sample Landscape is now available! Click the button below to download your copy.