2022 was yet another year of changes, challenges, growth, and innovation for the market research industry. In an environment that's been anything but stable since the pandemic nearly three years ago, some might say that's to be expected. However, the one constant that continues to ring true is that panels are different (almost like snowflakes), and they change over time.
In our fifth installment of The Sample Landscape, our annual report on the online sample industry, we explore the current state of online sample, differences among panels in the landscape, trends in how panels change over time, and how each can influence and impact your data.
We also dive into some current events from the last year such as the political landscape in a midterm year, the Russia/Ukraine conflict, diversity and inclusion, cancel culture, and more.
Complete the form to get your copy of the The Sample Landscape: 2023 Edition!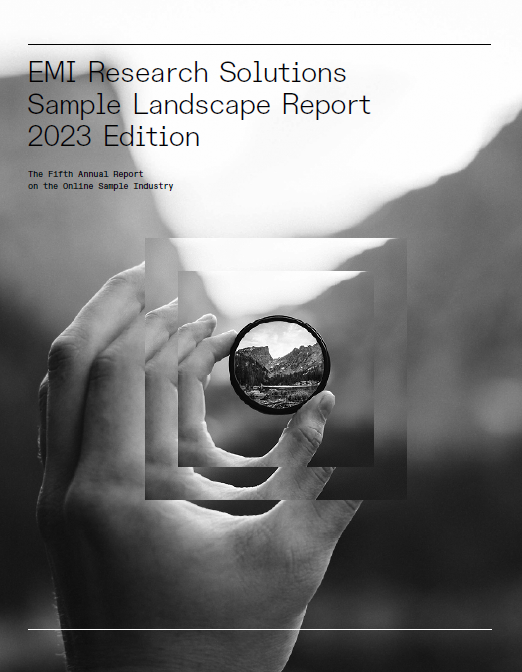 ---