The sample industry is a multifaceted industry. There is a wide variety of sample sources in terms of geography and type – and each one concentrates on a different area of the market, from consumer to B2B, to healthcare, and any specialty audience in-between.
While sample may be considered a commodity to many in the market research industry, this is far from reality. EMI conducted a year-long, multi-wave study to examine the sample industry, explore advantages and disadvantages of different sample sources, and identify differences among the various sources.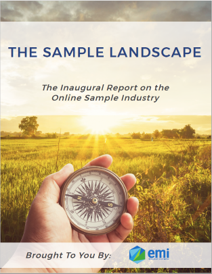 To learn the full findings of the study, along with the differences among sample sources, and other sample factors that can impact your studies, complete the form to download your copy today!
---