EMI Research Solutions is celebrating its 20th anniversary this year, which is quite the achievement for any company. Rather than having a giant party or dinner to celebrate, we decided as a company to help raise money for the Leukemia & Lymphoma Society (LLS). We have partnered with the local Cincinnati chapter and we're hosting several events to help raise money. To learn more about our upcoming event, click here.
In addition to raising money, we thought another good way to help support the cause would be to incorporate a few questions about blood cancer and awareness of LLS into our typical research-on-research, a quarterly survey of many sample providers. We're not professional fundraisers (although some people here really could be), but we are good at research!
This latest round of research included more than 6,000 interviews among 20+ sample providers in the U.S. All partners sent to U.S. adults age 18+ and the sample was balanced for age, gender, and other demographics. Results of the study are below.
We asked the question, "Have you ever been diagnosed with blood cancer?" and fortunately only a few respondents stated they had been diagnosed with blood cancer.
Additionally, only about 15% of respondents stated knowing someone diagnosed with blood cancer.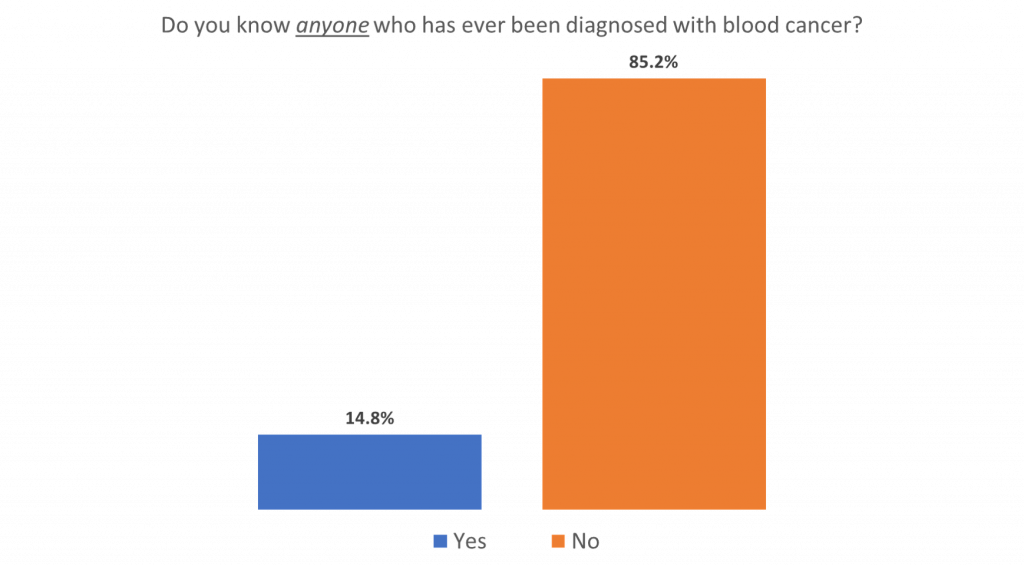 About half of respondents stated that they are aware of the Leukemia & Lymphoma Society in general.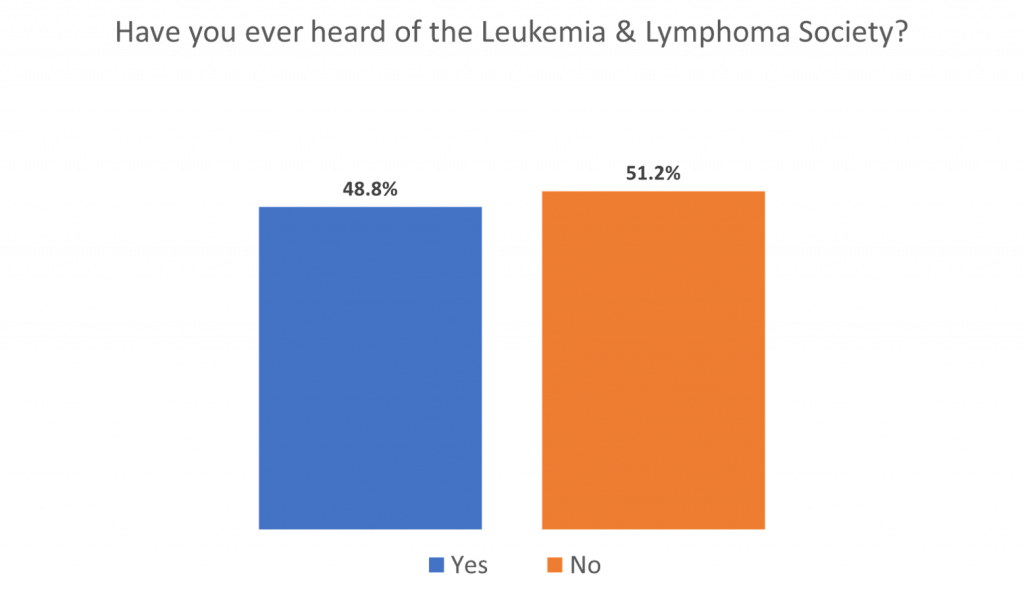 Due to our high base size, we were able to break the data by numerous demographics. Awareness varies by demographic groups, with the highest awareness being among females, Caucasians, and those older than 55.  Awareness is significantly lower among males, younger respondents, and Asians have the lowest awareness among all ethnicities.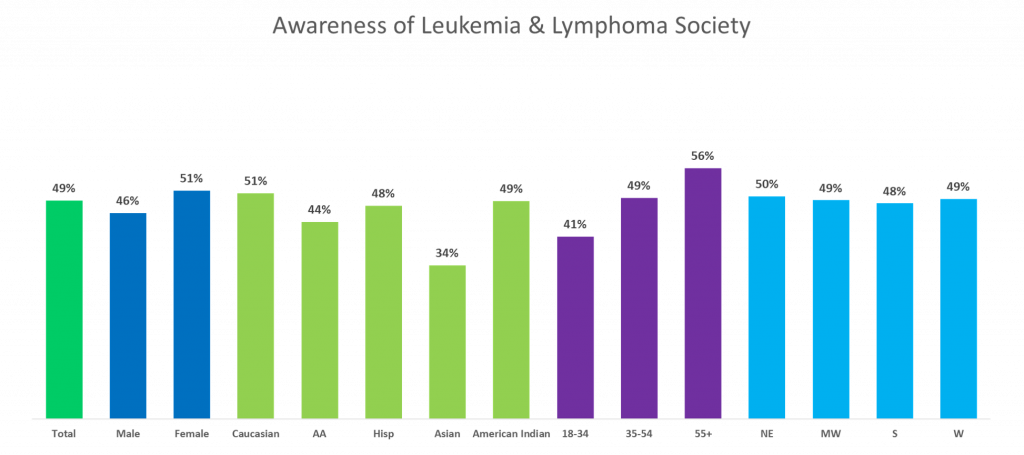 We also looked at the sample providers to see if the data varied by source of sample.  Looking at 8 unique sources below, you can see that there is a wide range of awareness depending on the provider utilized, as much as a 22-point difference.  This is an example of how panels can have different results – not better or worse, just different. Panels recruit to their panels differently and manage their respondents differently.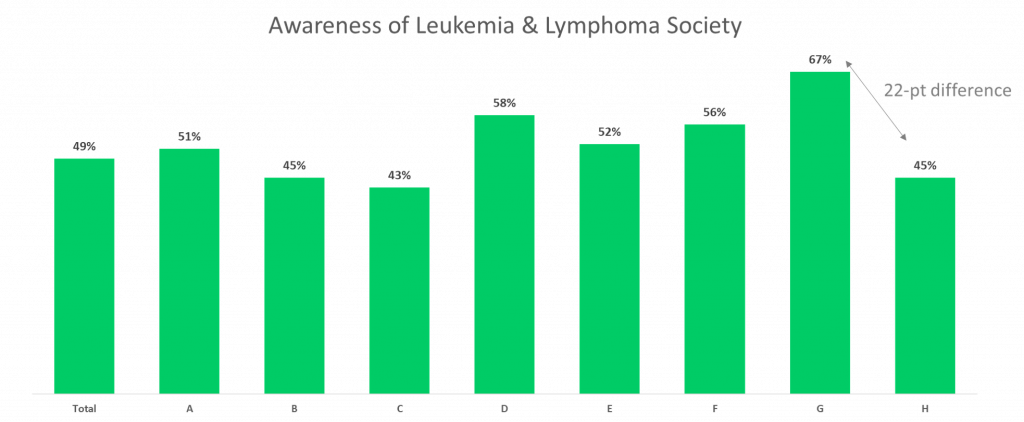 We are going to look deeper into the data and have partnered with the Leukemia & Lymphoma Society to assist in their efforts to raise awareness of blood cancer, as well as the organization itself.  We encourage you to donate to this important cause, or other great charities and non-profits out there. 
For more information about how you can help our efforts to raise money for the Leukemia & Lymphoma Society, click the button below.