A week ago, The Intellicast team (Adam Jolley and Brian Lamar) held the first Intellicast Election Night Special. Streamed over Facebook Live as live results were reported, the guys were joined by EMI's public opinion research expert Adam Dietrich. They dove into 16 different races going on across the country – including Governor, Senate, and Congressional races – discussed the match-ups, some the key storylines from each race, and they dug into the polling behind the races. The team also gave their predictions of winners and some light-hearted fun.
The guys were joined by a couple special guests, including Jesse Epstein of HawkPartners. They also took some calls from viewers.
Check out the scorecard for the team's predictions.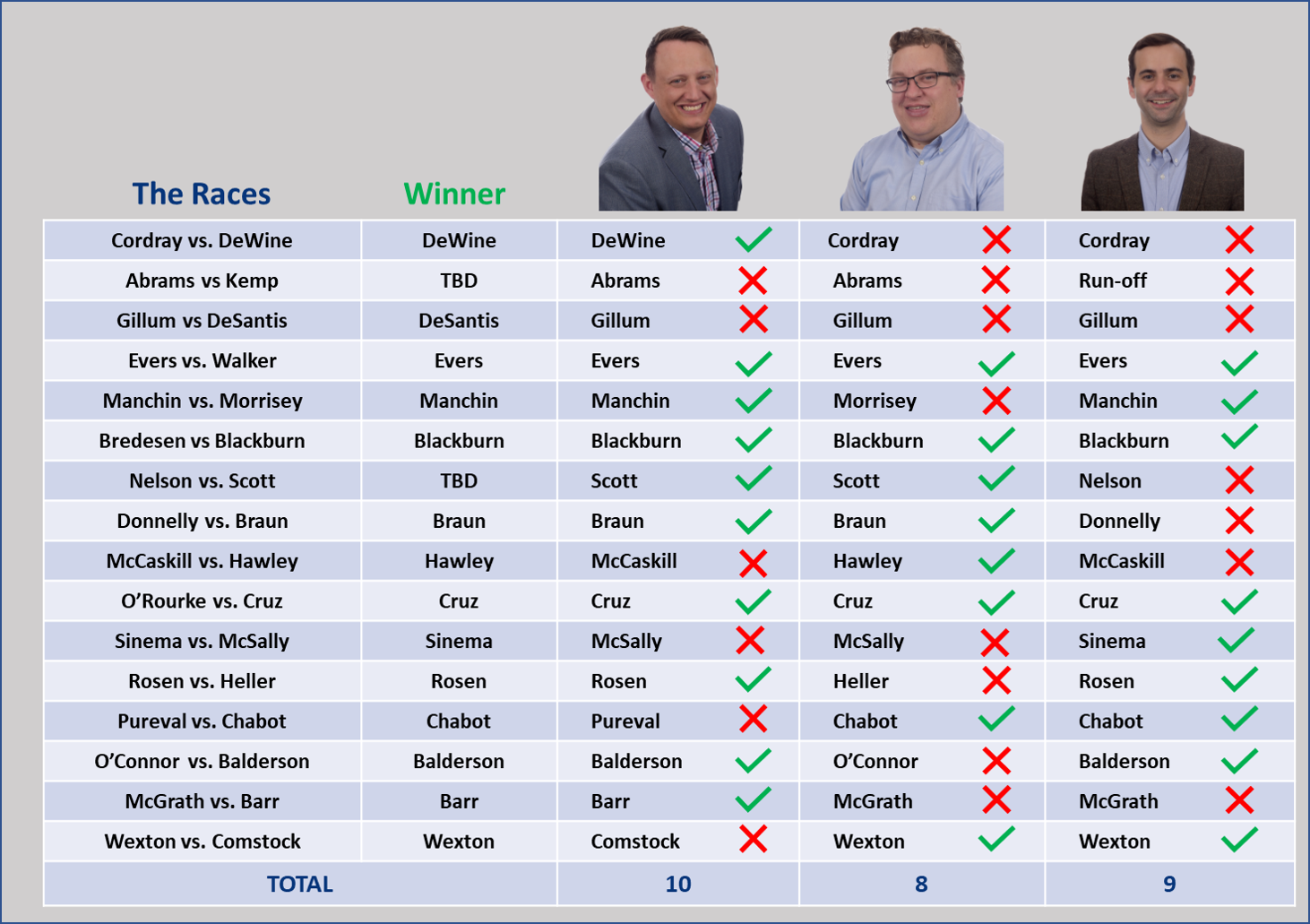 Note:  Florida Governor and Senate races have yet to determine a winner.  This graphic will be updated once a winner is formally announced.
A special thanks to Joey Haselmeyer and The Living Room, a creative meeting and qualitative research space located in Cincinnati, for hosting the special.  You can learn more about them here.
If you missed the show live, you can watch it on our Facebook Page here.