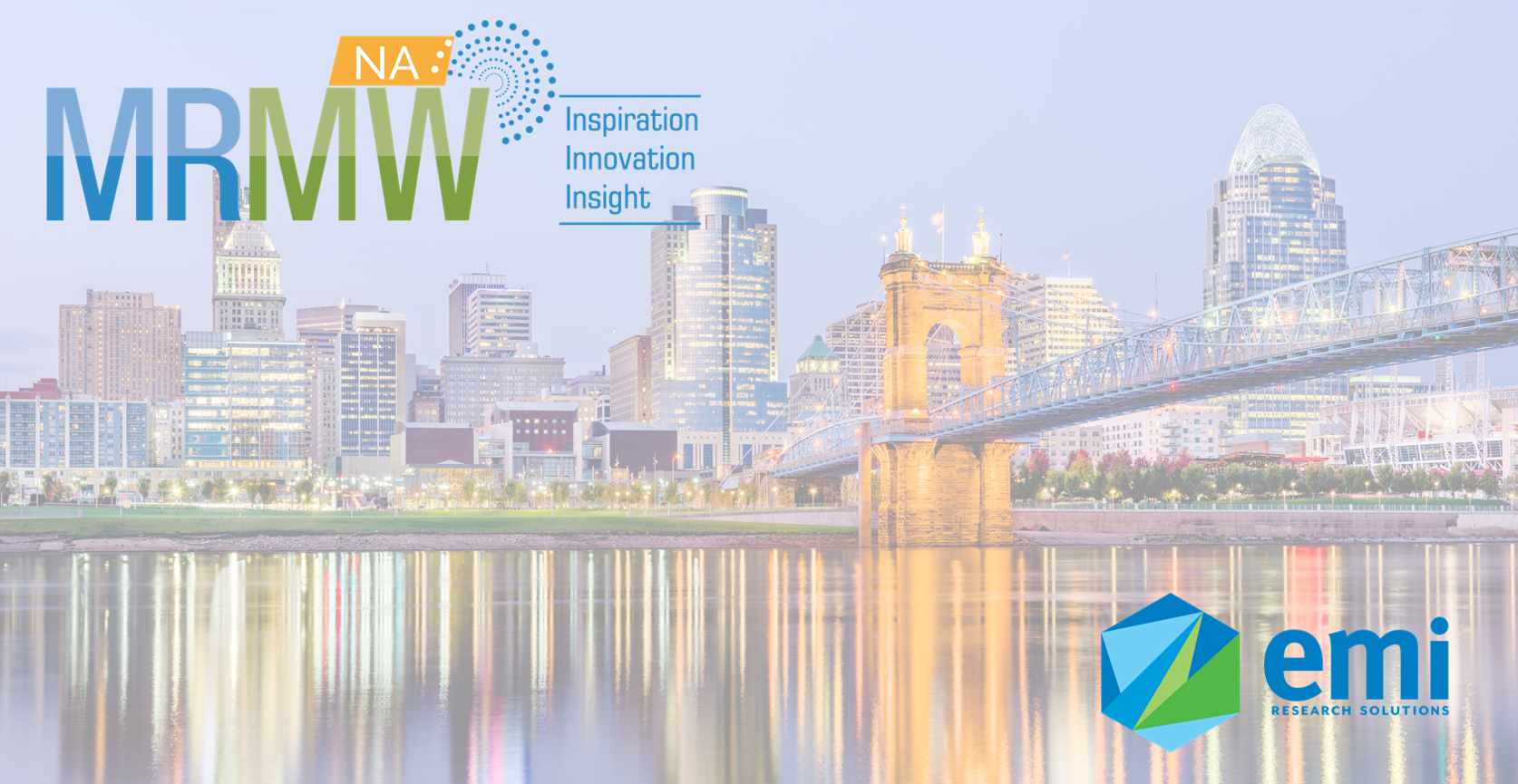 The Market Research in the Mobile World (MRMW) conference was held in our home town of Cincinnati this week.  It was a great event with strong speakers on valuable topics.  We had a team at the conference and here are the big 4 trends we noticed:
Customer Experience (CX)
There was a lot of discussions and presentations that focused on customer experience, and how organizations were working to improve it. Whether it was the unique way EA Sports monitors customer service conversations to gauge overall problems, to implementing artificial intelligence, big data, and machine learning for better insights – better understanding the customer experience to improve it was a key focus.
Insights Through Video
Leveraging video for deeper, richer insights was another big trend at this year's MRMW. There were several discussions on how video could provide more context to insights on consumers, as well as improving the relationship between brands and consumers. Expect video integration into market research to continue in new and exciting ways.
Non-Intrusive Disruption
Digital disruption is a buzz phrase in many industries, including market research. This was discussed a lot through the conference, but with a bit of twist. While many speakers and attendees spoke about digital disruption, others prefer a non-intrusive solution for their consumers.  Many are struggling to find the proper balance.
GDPR
There were a lot of speakers and attendees at this year's MRMW from Europe. So naturally, GDPR and the transformations companies are taking to become compliant were big topics.  With about month until the regulations go into effect, this is going to continue to be a pressing topic.
Want to find out more about what went on at MRMW?  Click the link below to request a personalized debrief.