Data quality has been a hot topic in the market research industry. New tools and techniques focused on improving data quality are being developed and launched constantly in an effort to cut corners.
In our new report, Measuring Effectiveness: The Ideal Methods to Ensure Quality Data, we explore 19 different data quality checks to measure their effectiveness, what ideal measures to use in a survey, and how data quality is impacted across the sample landscape.
In this report you'll learn:
Different types of data quality checks
Data quality differences by online panel
Demographics of a "Fraudulent Profile"
How attitudes and behaviors impact data quality
What open ends can tell you about data quality
And much more!
Complete the form to download your free copy today!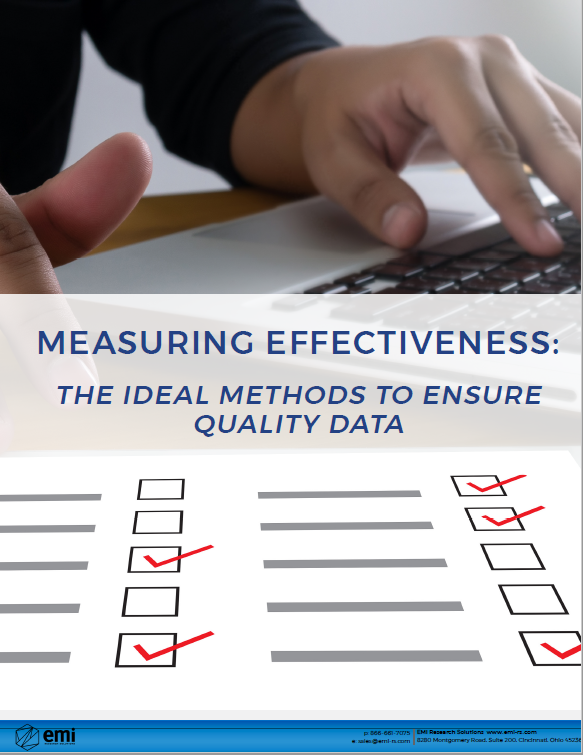 ---