What is a Panel Book? In the market research industry, this term has made its way into our vernacular and is something that nearly every online sample provider can offer. Traditionally, a panel book details the coverage offered with counts, specific targeting or profile points, and additional contact information. For the 2014 EMI Global Panel Book, we wanted to take this concept a step further.
In addition to having an overview of our reach pertaining to online sample, we also provide details on our unique business model as a high quality and human driven sample aggregator. On a global scale, we also included some best practices for conducting research online in established and emerging markets.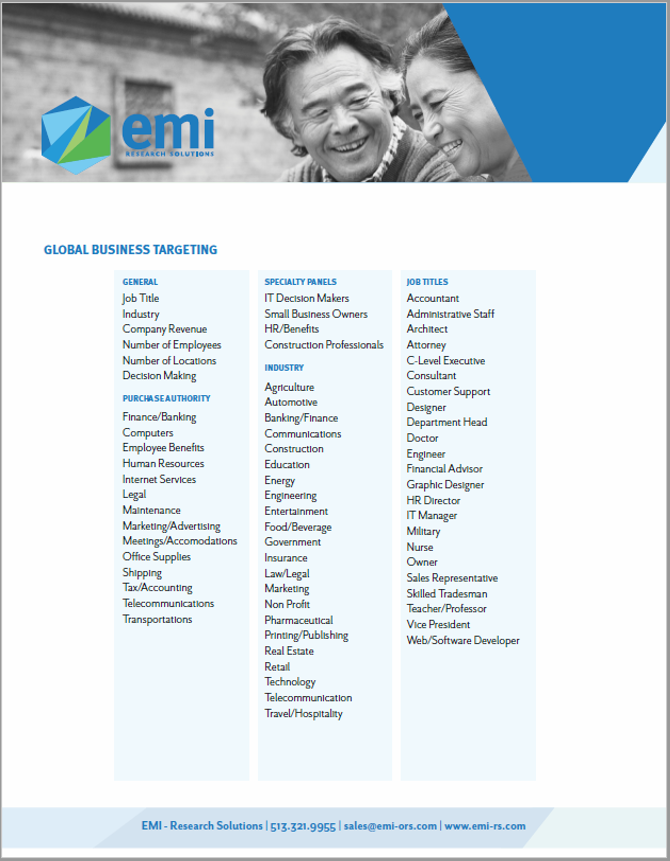 We hope you see this not just as a selling tool for EMI, but more importantly as a valuable resource for you as you sell your own services by pulling counts, insights, and universal tidbits.
Sincerely,
The EMI Team