Consistency. It is what researchers want with their tracking study data. They want to see how business decisions are impacting the organization, not how changes in their study or panel make the data change.
The key to a successful long-term tracking study is the ability to compare waves to each other with confidence that there is no bias in the data. Knowing that any differences between waves are not because of the sample sources you use can be challenging.
That's why strategic sample blending is the new best practice for tracking studies.
Check our whitepaper, Strategic Sample Blending: The New Best Practice for Tracking Studies, to learn how strategic sample blending can help ensure long-term data consistency and accuracy in your projects.
Complete the form to download your free copy today!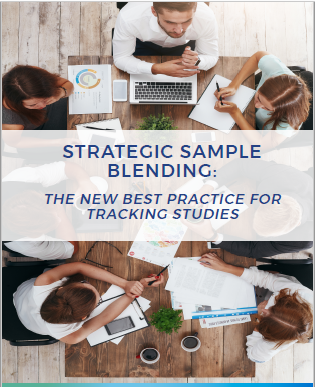 ---