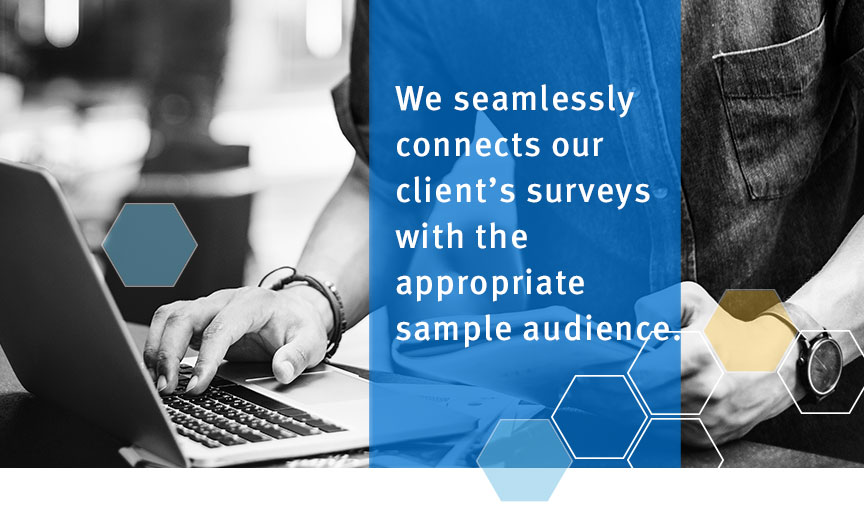 SWIFT: Sampling with Integrated Fingerprint Technology
The SWIFT Dashboard is EMI's proprietary execution tool which seamlessly connects our client's surveys with the appropriate sample audience. Equipped with advanced Digital Fingerprinting, sample source quota management, as well as Truth-Tell, Q-check, click balancing, and more, SWIFT's flexible infrastructure puts EMI in a position to launch, field, and close studies with more speed and accuracy than most panels.
Key Benefits of SWIFT:
Provide our clients with one set up, for all jobs, in all countries

Better control over sample activity

Visibility into survey activity allowing us to address potential issues before they become real problems (LOI, incidence, completes, OQs, activity, etc.)

Digital fingerprinting (across one or multiple studies)

Ability to set up more than 1 link based on targeting, programming groups, etc.

Project to project lockout allows us to block respondents from previous waves of a study when the need arises

Provides seamless integration of additional sample source redirects allowing our clients to reduce their PM and IT hours on studies requiring multiple sources

True Sample Capabilities

Click Balancing allows EMI to provide our clients with balanced clicks across gender, age, income, and region.