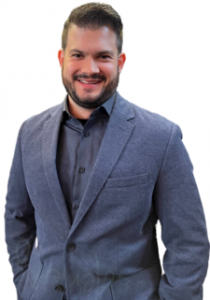 Andrew DeCilles
Vice President, Business Development & Team Lead
Andrew has over 7 years of experience in market research and joined EMI with experience in the startegic internet marketing field.
Andrew received an Honors Bachelor of Arts degree from Xavier University's Philosophy, Politics, and the Public program. He first became interested in market research during an internship with a political campaign, where he was asked to perform voter demographic analysis and canvassing. Throughout the years, he has also participated in numerous entrepreneurial and philanthropic endeavors.
When not assisting EMI's sales team and clients, Andrew spends his time golfing, gardening, fishing, hunting, and hiking; pursuing the culinary arts, or reading a good book. He lives in Kentucky with his two sons.

Andrew Decilles on Linkedin