The recent decision to overturn the Roe v. Wade case has led to increased discussions about the case. In our recent wave research-on-research, we surveyed 2,895 people over the course of June 29th to July 5th to find out who is discussing recent Supreme Court decisions at work or home. Below, we list the results broken into gender, political parties, age, and income segments.
Overall
Overall, people are significantly more likely to talk about the case at home than at work, with just over half stating they have had conversations at home, while only 22% of people have had discussions of the case at work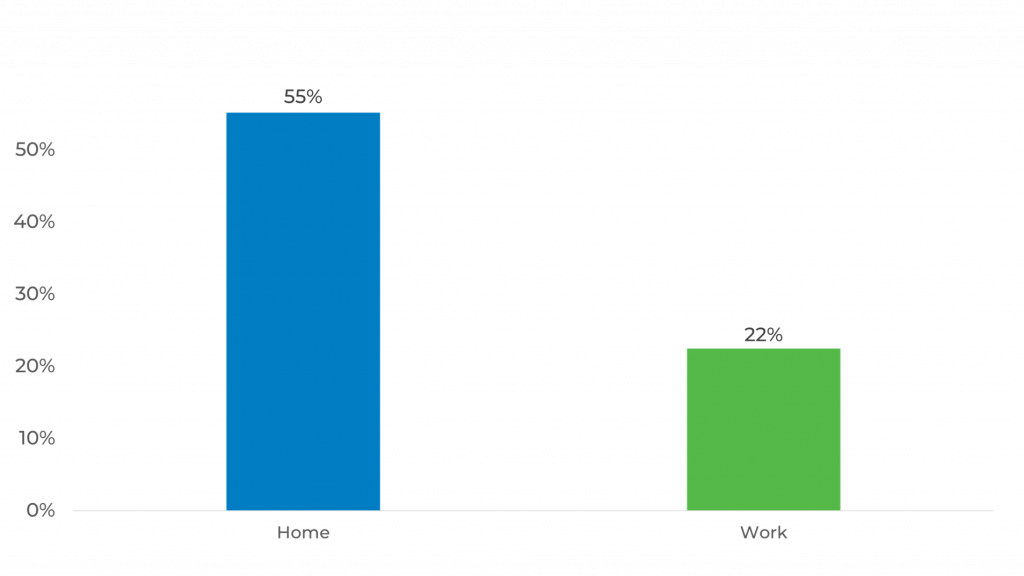 Gender
Looking at this graph, you will see that there are no huge differences between genders regarding where they may speak about the case.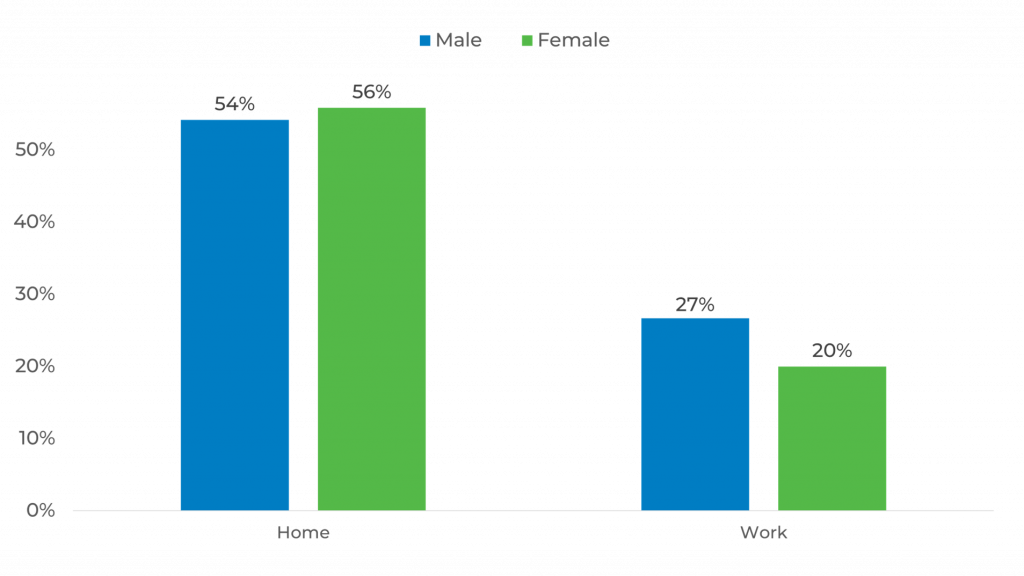 Political Party
Both Republicans and Democrats have had most of their discussions at home, with Democrats being slightly more likely to talk at home. When you compare the two parties discussing the decision at work, Democrats are slightly more likely to have had a conversation about the topic.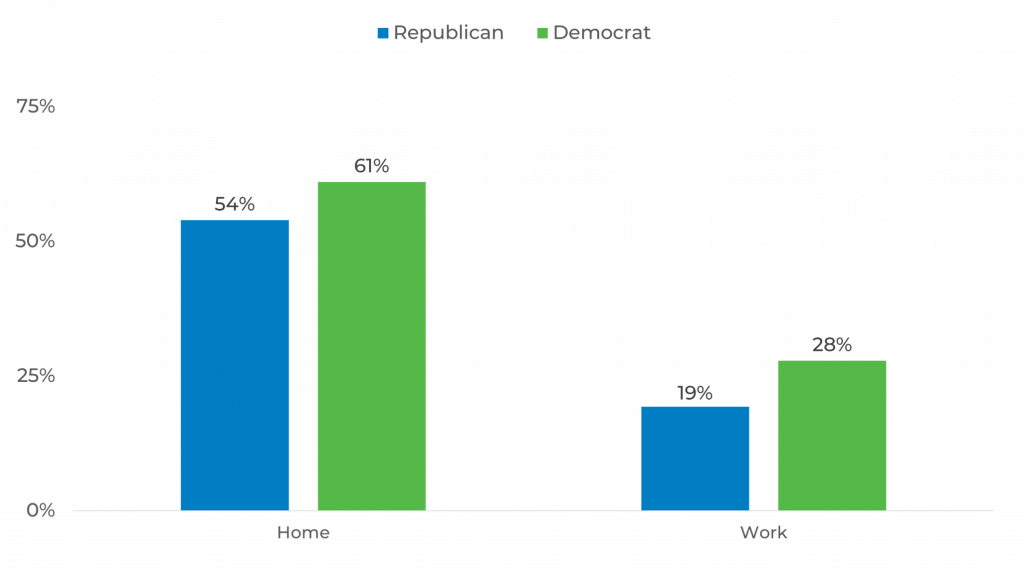 Age
When you compare the ages, there isn't much of a difference between 18-64 discussing the case at home. However, people over the age of 65 are roughly 11% more likely to talk about the topic at home. When you look at the results by age discussing the case at work, there is a clear negative correlation between age and the likelihood of discussing the case at work. This means the older you get, the less likely you are to discuss the topic at work. Part of this is because, after the age of 65, a larger number of people have retired and therefore do not have a workplace where they can discuss this issue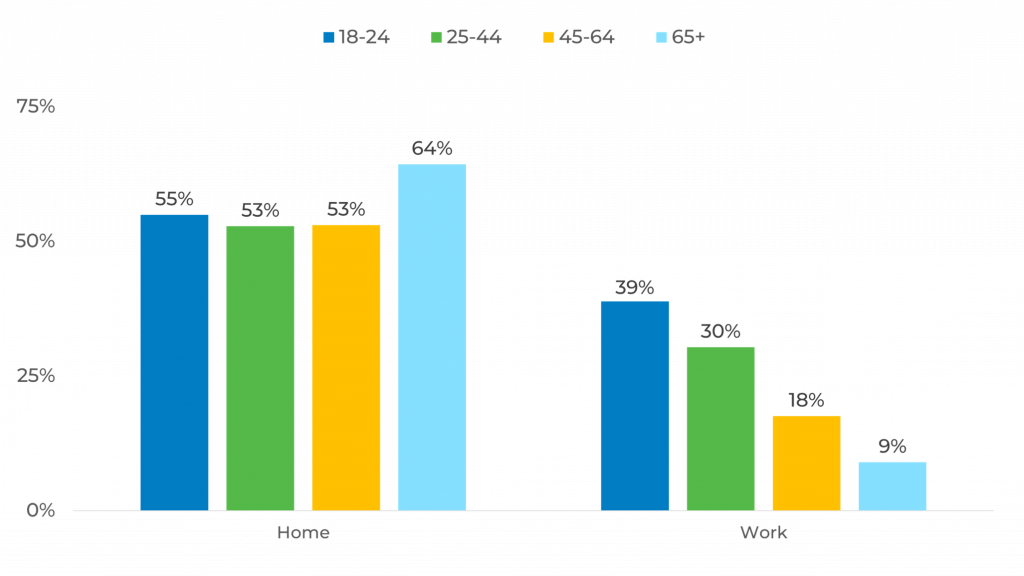 Income
Comparing the incomes, you can see there is no difference between the income range of $40,000 to $100,000+ discussing the case at work or home. When you look at incomes under $40,000, you will see that people with incomes under $20,000 are least likely to discuss the decision overall. Further, 36% of people with an income of under $20,000 have had a discussion at home, and only 12% have had a discussion at work about it.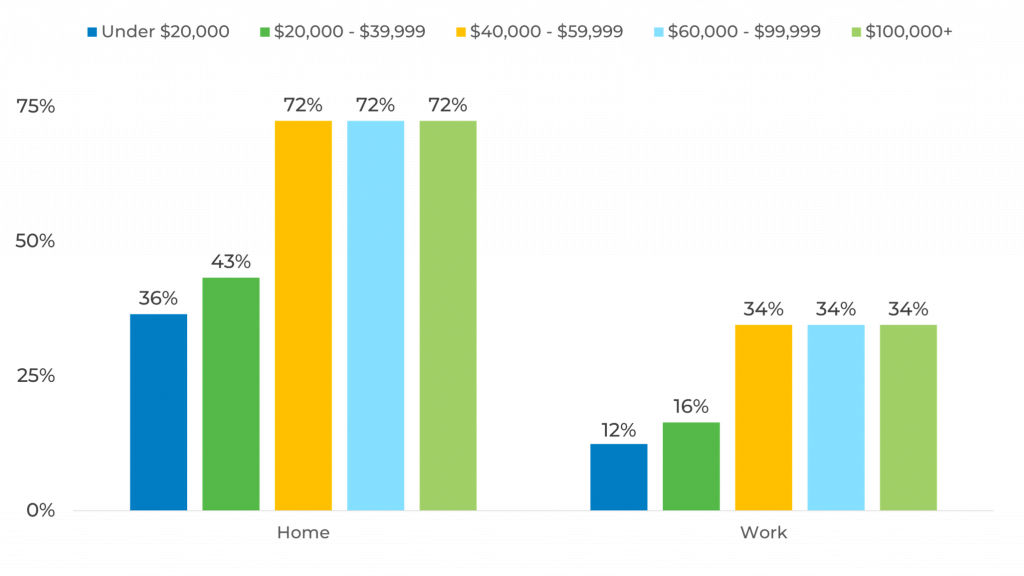 The decision by the Supreme Court to overturn Roe V. Wade has caused a lot of discussion across the country, both at home and in the workplace, something that we may see continue in the near future.
To learn more about hot topics like this and to better understand why panels are different, download our annual report, The Sample Landscape: 2022 Edition.