I travelled up to Chicago last week for Insights Marketing Day 2021. And before you ask, yes, it was an in-person conference, and it was glorious to see people again face-to-face. Insights Marketing Day is the annual event where marketing professionals and other leaders in the market research industry come to learn about new techniques and sharpen their skills.
This was my third year attending, and just like the last 2 years, I came away with pages of notes, some great insights to elevate EMI, and some new industry contacts to talk marketing "shop" with.
Out of all those pages of notes I took, here are the 3 key insights I took away from this year's event and speakers.
1. Your Personal Brand can be just as Important as the Company Brand
We all know that a company's brand is key to alerting people of who the company is and what they stand for. This year, I feel an emphasis was put on personal branding. While no one came out and said that personal brands were as important as company brands, I feel that they are, just in different ways.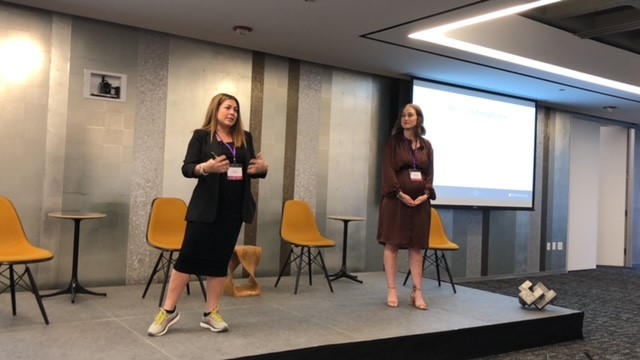 Ashley and Tacie (Photo 1) from Little Bird Marketing led a great presentation on how to build your personal brand and how you can make it work for you to help attract the clients that you want to work with and that want to work with you. Priscilla (Photo 2) followed that presentation later in the day with a session on how to sell through your social network. These two presentations are tied close together since you need a strong personal brand to sell effectively through your network.
So, just like how clients will be attracted to an organization because of its brand and what it stands for, people will want to work with you because they know what you stand for.
2. Visibility Trumps Perfection
I don't know what it was, but this finally clicked with me. I don't know if it was just me, or if it was the context this time around, but this concept was discussed in several different presentations. Whether it is your personal brand and selling through your network, or selling through your company's brand, you don't need to be the best; you need to be the most visible.
You could have the perfect message (or product), but if no one is seeing it, no one will buy it. The same goes with your visibility; you may not be the best, but if you are seen the most, people will remember.
3. It's All about the Relationship
This was another big theme of the day. Whether it is building relationships with your network through social media engagement, or through interactions with a brand – no one wants those to be transactional. They want to feel invested in a real relationship with you.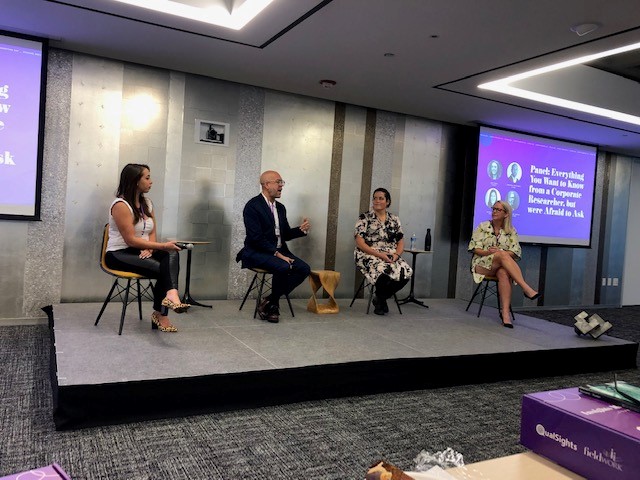 Even corporate researchers want a relationship. (Photo 3). This panel talked about how they liked meeting in person at conferences and building a relationship with potential partners. They also talked about how, by showing you are invested in them, they are much more likely to work with you. This includes getting the small details about them correct, showing you know their industry, or just that you understand their brand and understand what it is like to walk in their shoes.
Honestly, this is just scratching the surface of the great insights I got from Insights Marketing Day. Be sure to attend next year to get your own pile of notes, takeaways, and insights!
Also, a big thanks to Priscilla, Ashley, Tacie, and the whole Little Bird Marketing team who put their blood, sweat, and tears into making this a great event each year.