The market research industry has had plenty to talk about in 2021. From discussions on data quality to shifts in supply and demand, there has been no shortage of conversation topics among the MRX community. There's no better place to be a part of these conversations than market research podcasts! That's why we've gathered some of the best episodes of 2021 that you may have missed. Give them a listen!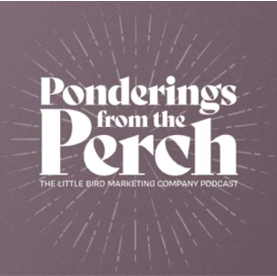 Ponderings from the Perch
Host: Priscilla McKinney
Priscilla speaks with Belinda Brown of Gazelle Global, Colson Steber of Communications for Research and Ag Access, and Kai Fuentes of Ebony Marketing Systems. Each of these three market research professionals actually grew up in the insights industry! They talk about their unique starts in market research– whether it was following in their parents' footsteps, having research "in their DNA," or finding a place in MRX later on.
---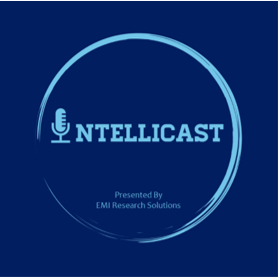 Intellicast
Host: Brian Lamar
Brian Lamar is joined by Lisa Wilding-Brown, Chief Research Officer of InnovateMR and newly elected ESOMAR Council member, to discuss the latest market research news. They discuss using demographics in research, increasing diversity in market research, and how ResTech branding might be able to help our industry. In the second half of the episode, Lisa talks about work-life balance and what's new at Innovate.
---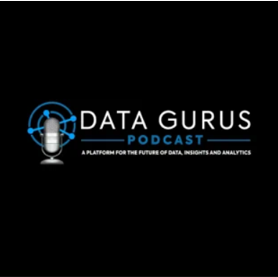 Data Gurus
Host: Sima Vasa
Kristin Luck joins Sima Vasa to talk about the impact of COVID-19 on the market research industry and how it might be inspiring a revolution in the research space. They also discuss the digital side of the industry and the introduction of new technologies. Finally, they talk about Kristin's time as a member of ESOMAR, discussing how it has changed her perspectives and provided insights for researching in new ways.
---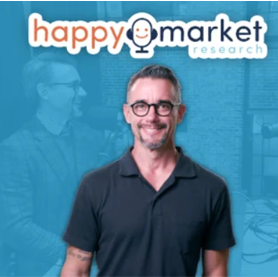 Happy MR Podcast
Host: Jamin Brazil
Jamin Brazil is joined by Whitney Dunlap-Fowler, founder of Insights in Color, a community for market research and insights professionals of color, which she founded in 2020. She discusses her start in market research, what inspired her to create Insights in Color, and the future of diversity in MRX. This is an awesome interview and part of a great series on "How to Navigate a Successful Career in Market Research."
---
Intellicast
Host: Brian Lamar
Brian Lamar speaks with Dan Fletcher of Research Defender and Chuck Miller of DM2 in this data quality filled episode of Intellicast. They start by discussing industry trends around data quality and the shifts in supply and demand from 2020 to 2021. They also chat about best practices for survey design with mobile devices and how to identify and combat fraud.
---
Stay up to date on all the latest market research news with these great MRX podcasts. If you have a topic you want to discuss, reach out to us! We'd love to chat with you about current trends, upcoming events, or other industry updates. You can reach Intellicast by emailing us at [email protected].