At EMI, our team is one of our strongest assets. Over the course of this year, we will be highlighting all our team members. We continue this week with a question-and-answer session with Assistant Director, Research Management, Devin Mestemaker. Continue reading to learn more about Devin!
What do you do at EMI?
I am a member of the project management team. I manage studies for our clients.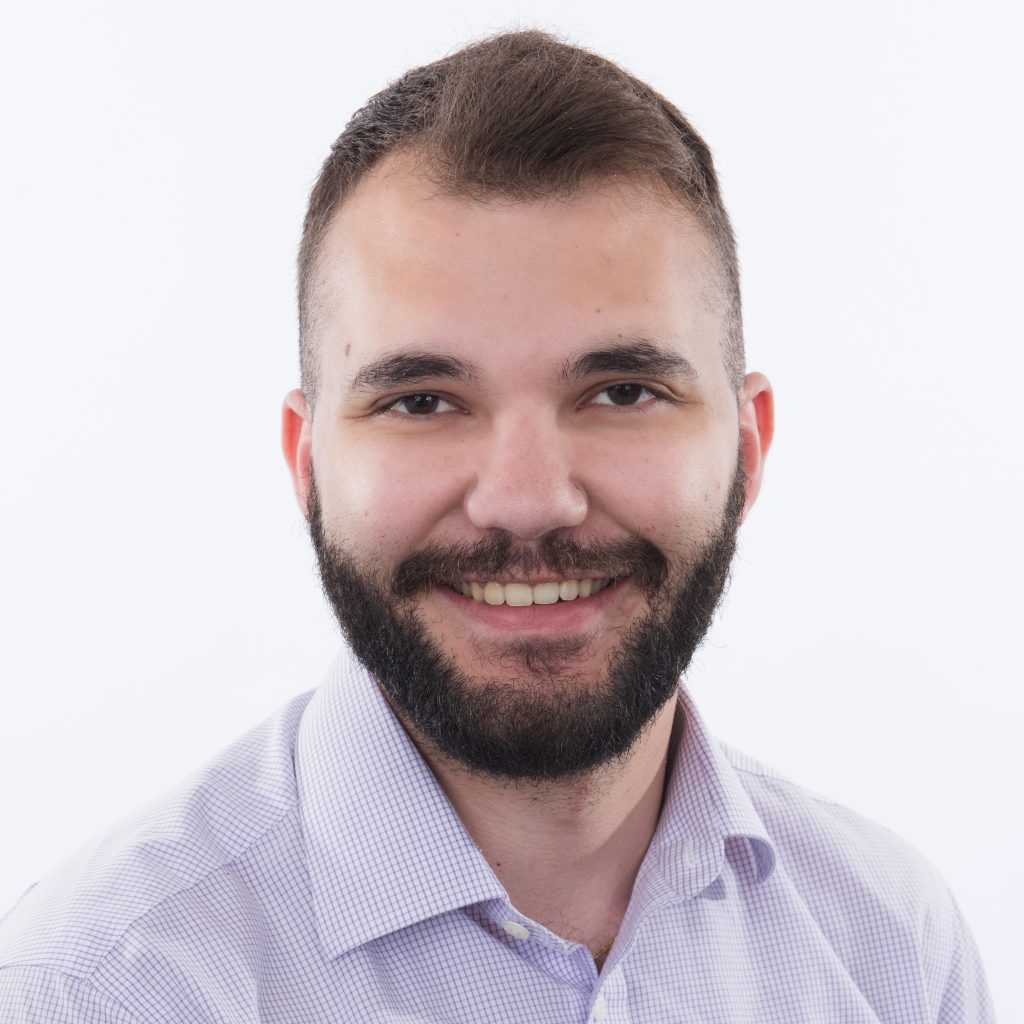 What led you to EMI?
I knew an employee at EMI before I started working here. He never has anything but good things to say about the EMI, the culture, business, and most importantly the people. I had previously been working at Fidelity Investments but was looking for a new opportunity, and given all of the praise I heard about EMI, I thought I would apply. The rest is history.
What is your favorite food?
Polenta with stew.
What is your favorite music band/genre/artist?
A Day to Remember.
What is your favorite movie?
Goodfellas.
What is your favorite TV show?
Scrubs.
What is your favorite sports team?
The Detroit Red Wings
(Editor's Note: Devin is the only hockey fan in the office.)
What is your favorite drink?
An Arnold Palmer.
What are the last 3 songs you've listened to?
Here they are:
A Grave Mistake by Ice Nine Kills
Rescue Me by Marshmellow featuring A Day to Remember
Dear Anne by Lil Wayne
Where is the most interesting place you've been?
Australia and New Zealand. I went snorkeling in the Great Barrier Reef and took a guided tour of the Sydney Opera House.
What is something you wish you could go back and learn?
I wish I could go back and learn to play a musical instrument.
What gets you fired up?
People who don't throw their trash away.
What do you view as success?
Success is being happy with one's accomplishments.
If you could take one thing to a deserted island with you, what would it be?
A helicopter.
And finally, which of the 4 core values of EMI do you most relate to? (Agility, Accountability, Integrity, or Passion)
Accountability