At EMI, our team is one of our strongest assets. Over the course of this year, we will be highlighting all our team members. We continue this week with a question-and-answer session with Assistant Director of Client Services, Angela Hinton. Continue reading to learn more about Angela!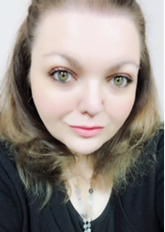 What do you do at EMI?
My official title is Assistant Director of Client Services. I provide sales quotes to clients on quantitative sample, manage in-field projects, conduct business development, etc. I'm also the Corporate Photographer.
What led you to EMI?
I pride myself on having 20+ years of Client Relationship Management under my belt. I always seem to find myself running towards the fire to help solve customer issues. In some of my previous roles, I managed an escalations team for a regional bank and was a Director of Corporate Customer Relations for a global transportation company.
What is your favorite thing about EMI?
The feeling that it is a big family! I really enjoy coming to work each day because we laugh a lot and enjoy what we do.
I feel like EMI is always striving for greatness. It's a forward-thinking company and we focus on how we can improve the customer experience for both internal and external customers.
When you aren't at work, you are…?
Spending time with my friends and family.
What is your favorite music band/genre/artist?
I absolutely LOVE music and it depends on my mood as to what I am listening to. I would say that I'm a huge fan of Prince, The Beatles, Stevie Wonder, Journey, just about any classical music, and New Kids on the Block. Now that's a range!
What is your favorite movie?
The Indiana Jones series or the Back to the Future trilogy
What are some of your hobbies?
Photography and traveling. I love traveling to beautiful places to take beautiful photos.
Do you have a goal (personal or professional) for 2019? What is it and why?
To start the Foster Care process. I feel like there are so many children in this world that deserve a loving home and I want to provide one.
What is your most memorable memory?
Going to the Reds games with my Mom. She really enjoyed baseball and it was our time together.
Where is the most interesting place you've been?
Paul Revere's grave. My friends talked me into taking a "Ghost Tour" while in Boston.
Tell me one interesting fact about yourself?
I love to write and am writing my first novel.
What is your biggest source of pride?
When I see my photographs hanging in someone's home or business.
What is your life goal/dream/aspiration?
To be happy! I would like to retire to an area that is very picturesque such as Montana, Colorado, Tennessee, etc.
Which of the 4 core values of EMI do you most relate to? (Agility, Accountability, Integrity, Passion)
Integrity.