At EMI, our team is one of our strongest assets. Over the course of this year, we will be highlighting all our team members. We continue this week with a question-and-answer session with Senior Director Research Management and Network Quality Officer, Mary Draper. Continue reading to learn more about Mary!
What do you do at EMI?
I am a Research Manager as well as the Network Quality officer. As a Research Manager, I work with sales and account managers to oversee research execution on a per-project basis. As the Network Quality Officer, I am also involved in EMI's partner relationship maintenance, network building, and overall quality reviews.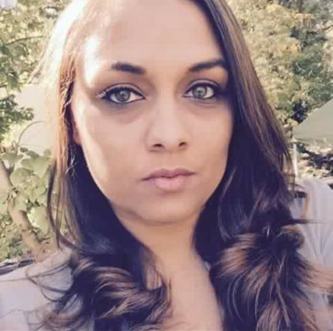 What led you to EMI?
My research career started in 2001 when I was approached in a shopping mall by an interviewer with a clipboard that asked me to take a survey. Intrigued by the business/industry, I applied for a position as an executive assistant with the full-service research company, Barbara Nolan MR firm in Orlando Florida. The company's owner took me under his wing and I quickly learned the business and moved in rank. In my 4 years with BNMR I worked as an executive assistant, focus group Facility Manager, Assistant Manager of the call center to finally a Jr. Field Director. When the company closed in 2005, I was referred by my top client to Cunningham Research Group (now CRG Global) where I worked as a Project Manager and eventually the Field Department Manager overseeing a staff of 5 corporate project managers running projects on 30+ mall intercept facilities. In 2012, I ventured out and worked independently as a project management consultancy firm, In Tune Research. For the next 2 years, I managed full-service projects for a variety of client including the AMA top-ranked research firm in the United States. After relocating to Cincinnati, Ohio in 2013, I found EMI Research Solutions where I have had roles in sales, research management, and quality control capacities.
What is your favorite thing about EMI?
The People! The team of employees over the years at EMI have inspired me to be better, exceedingly supportive and encouraging. I've made lifelong friendships.
When you aren't at work, you are…?
My real full-time job starts when I leave EMI as a mother of 2 teenagers (with all of the perks including daily new pop up gray hairs). I enjoy reading, binging TV shows on Netflix, trying new restaurants & going to the movies. I also really love to travel.
What is an interesting fact about yourself?
My daughter and I have matching wave tattoos, our favorite place is the beach.
What is your favorite food?
I LOVE pot roast with mashed potatoes & carrots. It is a meal that feels like home.
What is your favorite television show?
My all time favorite television show is 24, I'd trust Jack Bauer with my life!
What is your favorite book?
Aldous Huxley's Brave New World. I also enjoy reading books that have been made into movies or television series. Recently I have read A Handmaids Tale, 1942, and Big Little Lies.
What is your perfect vacation?
Anywhere that involves warm weather with sunshine & ocean waves. The beach is my happy place.
Where is the most interesting place you've been?
Rome, Italy. Rome was my first trip overseas and I was amazed and left in awe of the beauty. The architecture, historical sites, people, food, all incredible. I left having a true sense of what it meant to have been an Empire.
What is your life goal/dream/aspiration?
I would like to live in 3-4 different cities over a 5-year span. I'd love to experience the hustle and bustle of the busy streets of New York, feel the perfect weather and ocean breeze of a major west coast city, explore the history and wealth of information available in Washington D.C. & live abroad in a European city like Rome, London or Paris.
What is the hardest lesson you have learned?
The hardest lesson that I've learned is that nothing last forever. Lives, loves, money, and material things all come and go. There are seasons in life that all carry valuable lessons and it's up to use to learn and grow from every aspect, unexpected turn, and opportunity.
What gets you fired up?
I cannot stand the sound of chewing & hearing people eating. I've recently learned its an actual disorder called Misophonia. Also, when people take too many items in the quick check out lanes at the grocery store (the sign says 15 items or less!).
As you get older, what you most afraid of?
Forgetting how to have fun, getting too busy with everyday life responsibilities to stop and smell the roses.
And finally, which of the 4 core values of EMI do you most relate to? (Agility, Accountability, Integrity, or Passion)
Integrity – the quality of being honest and having strong moral principles. I pride myself in being full of integrity, being my personal most valued quality, even when it goes against the grain. If there is integrity in not only your actions but also your business decisions, all other values fall in line.