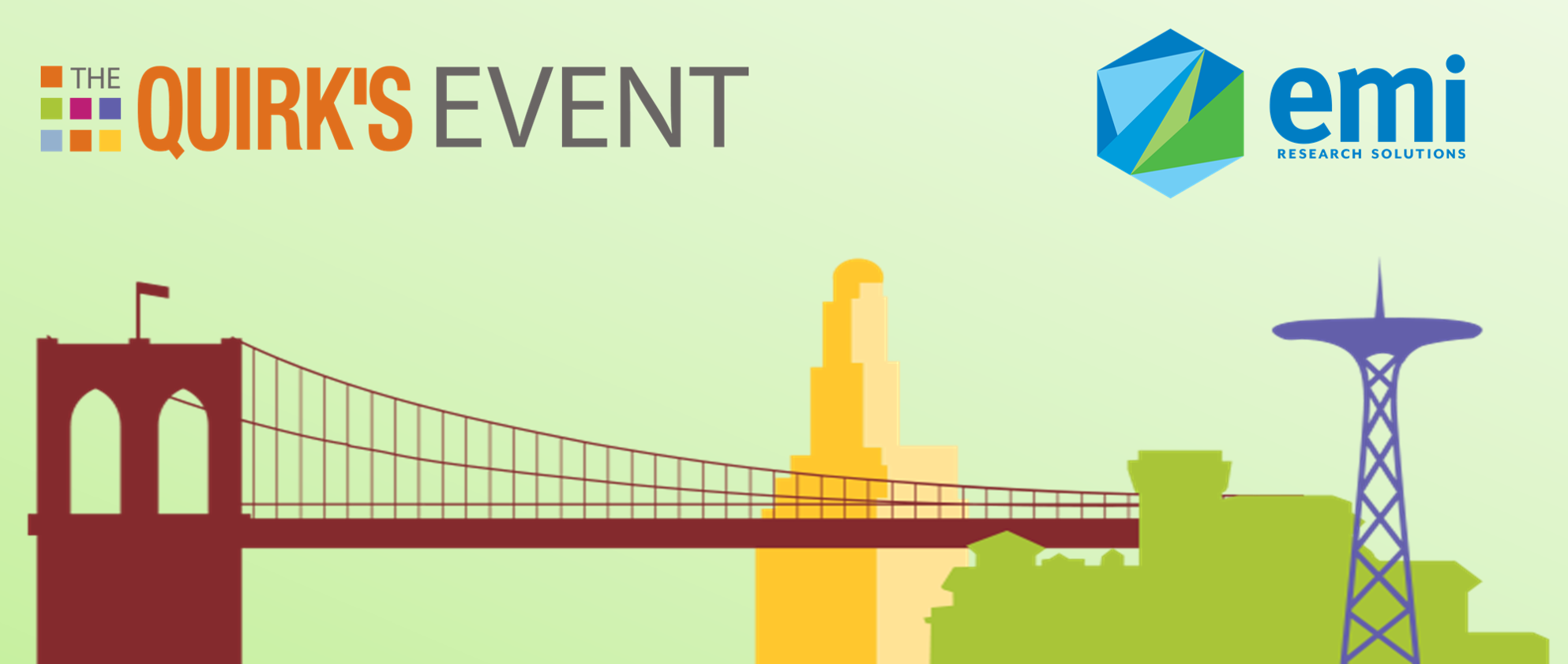 Another Quirk's Event is in the books!  The event in Brooklyn was another awesome conference with many great speakers and insights.  While it had some similarities to the event in Orange County, it did have many differences as well.  Here are some of the top trends and topics that were discussed in New York:
Automation / APIs
One of the biggest topics at Quirk's in Brooklyn was around automation and APIs.  There has been a large push in the industry to increase efficiency and reduce time to field, with many viewing increased automation as the way to achieve this.  If you talk automation, APIs go hand-in-hand since that is the best way to integrate systems.  Don't expect this talk to die down any time soon.
Customer Experience
There were several sessions and discussions around customer experience, particularly how to ensure the best service and quality from the start of a relationship.  To do this, you should be prepared to ask a customer what they really want, but many people are hesitant to ask the hard questions.  Several companies are starting to add questions at the end of their surveys to get overall company feedback.  We may start to see an increase in this, as well as other ways for companies to start asking customers the hard questions in an effort to ensure their customer have the best experience when interacting with companies.
Millennials
Millennials, whether it was how to reach them, studies focused on them to exploring topics important to them, they were a big focus in Brooklyn.  Everyday this group becomes more important and influential as consumers, brand and market research firms need to understand them and gain insights around them.  While this is not a new topic, it's not expected to go away as more enter prime consumer and workforce age.
A few other trends we observed:
There was a lot of buzz around how Quirks, both Brooklyn and Orange County, are becoming the "must attend" events in the market research industry.
Many of the people we spoke with over the 2 days mentioned they wished their partners provided more transparency in the partners they work with.
Want to find out more about the big trends and topics from Quirk's in Brooklyn?  Click the link below to request a 15 minute consultation.

Missed our recap of The Quirk's Event in Orange County?  Read it here.